Florida Mutineers destroy Dallas Empire
Dallas Empire fails to get a win against Florida Mutineers during Stage 3 group play.
Florida Mutineers, Skyz destroyed Dallas Empire in group play matches leading Mutineers clean sweep against Dallas Empire, ahead of the Call of Duty League Stage 3 Major. Despite adding new blood to the roster (FELO), Dallas Empire had no control over the maps during the group play match.
Dallas Empire Lost to Florida Mutineers 0-3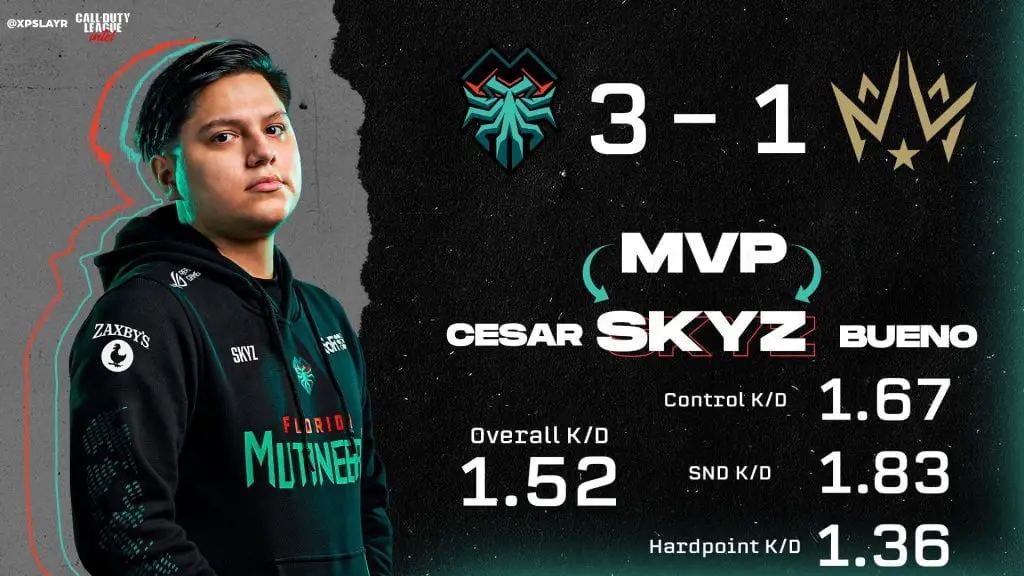 Florida Mutineers won the first Garrison Hardpoint as the clock runs out of time and Dallas was way behind to overcome the point table of Mutineers, leading Mutineers to win the first map with 198-230. Havok from Mutineers outnumbered the players of Dallas and took his team to lead on the first map, Shottzy from Empire was able to make much of an impact against Mutineers but Empire didn't contest the map on time.
Match 2 on Express Search & Destroy Dallas Empire again disappointed on map control to first blood ability and Mutinners won it easily, all thanks to Skyz for his outstanding performance and his ability to take down the first blood. Mutineers won the s&d round easily with 3-6, making
Mutineers lead the series with 2-0.
Match 3 – CheckMate Control one of Dallas's best maps from when Huke was on the starting roster was the third map of the series. Mutineers continued to look as strong as they had been during the previous rounds. After four rounds of Control,
Mutineers pulled out with the win 3-0 over Dallas Empire.
Dallas Empire's lack of teamwork with C6 & Felo showed through when Mutineers took the victory on Garrison Hardpoint. The momentum Dallas had before with Huke looks completely gone. Florida Mutineers won the map and series after winning 3-0.