LA Thieves changed their CDL 2021 lineup, before Stage 4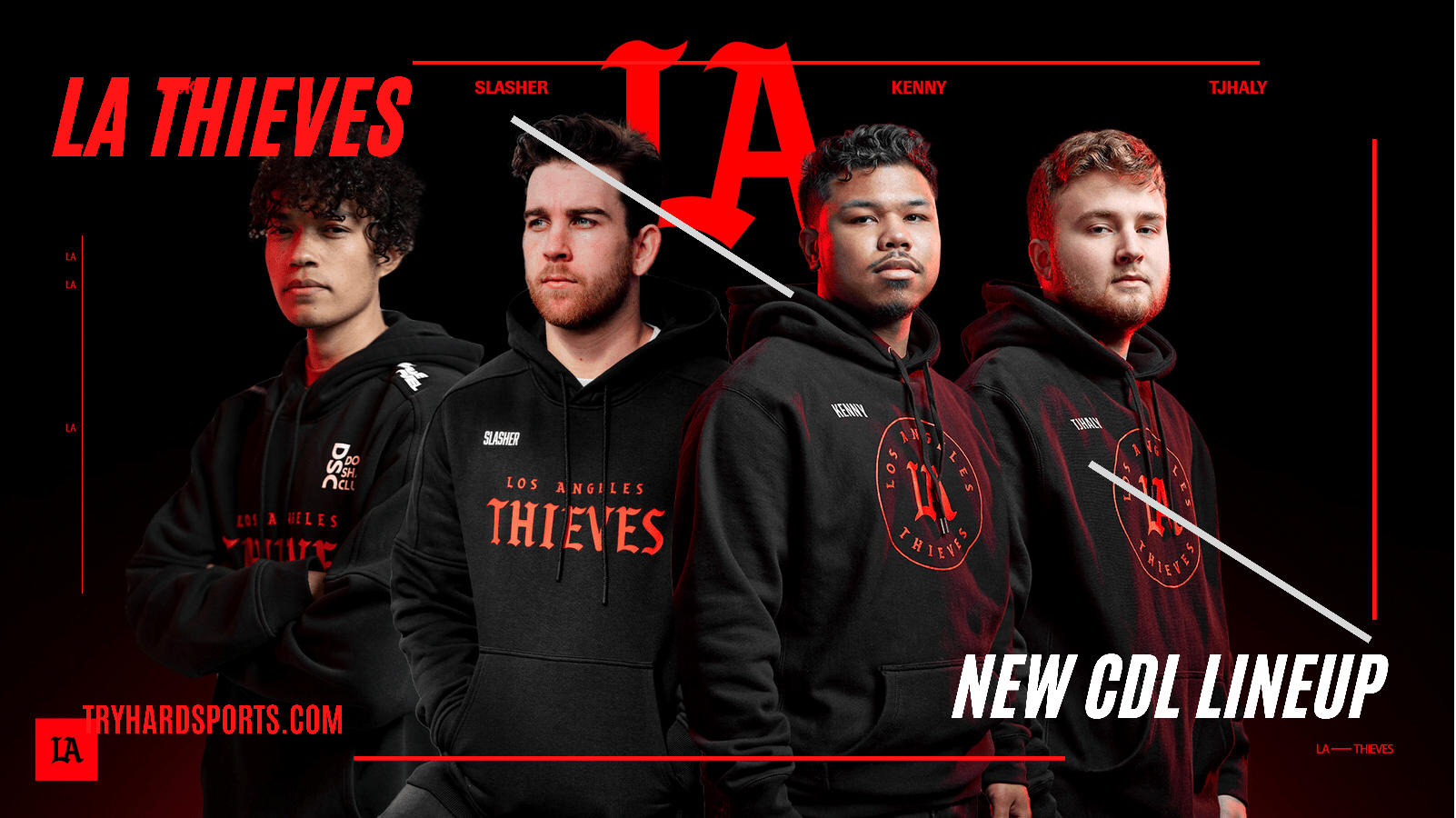 LA Thieves officially announced that both Huke and SlasheR will be returning to their starting CDL lineup, ahead of their Stage 4 Home Series and the Stage 4 Major of Call Of Duty League 2021.
LA Thieves had dropped two Call of Duty superstars this season: Austin 'SlasheR' Liddicoat in April and Cuyler 'Huke' Garland in May. Now, following a Huke tell-all YouTube video and the anticipation of LAN, both the highly experienced LAN players are making a surprise returns to the starting lineup.
SlasheR will be taking his seat back from replacement, Zack 'Drazah' Jordan spot in the lineup, despite the replacement Drazah appeared to be a strong AR in the CDL from LA thieves.
On the other hand, Huke will be replacing Carlos 'Venom' Hernandez, a highly talented and most talked rookie in CDL 2021, whose spot in the starting lineup felt untouchable.
The move follows a candid video from Huke, who reflected on discomforts with his teams and Adderall usage during 2020's CDL Champs.
LA Thieves will face two strong teams during their Home Series: the Minnesota ROKKR and OpTic Chicago, providing a strong proving ground for the new lineup. Nadeshot looks confident with their new CDL 2021 lineup.
LA Thieves Stage 4 starters
Thomas 'TJHaLy' Haly
Cuyler 'Huke' Garland
Kenny 'Kenny' Williams
Austin 'SlasheR' Liddicoat
I know we have shifted this roster around quite a bit this year with a variety of talented Call of Duty players but with LAN events back on the horizon, we decided to field a lineup with star-studded veteran talent with proven results. Looking forward to the rest of the season.

NADESHOT on Twitter-