Atlanta FaZe dominates Dallas Empire 5-4 to win 2021 Call of Duty League Stage 4 Major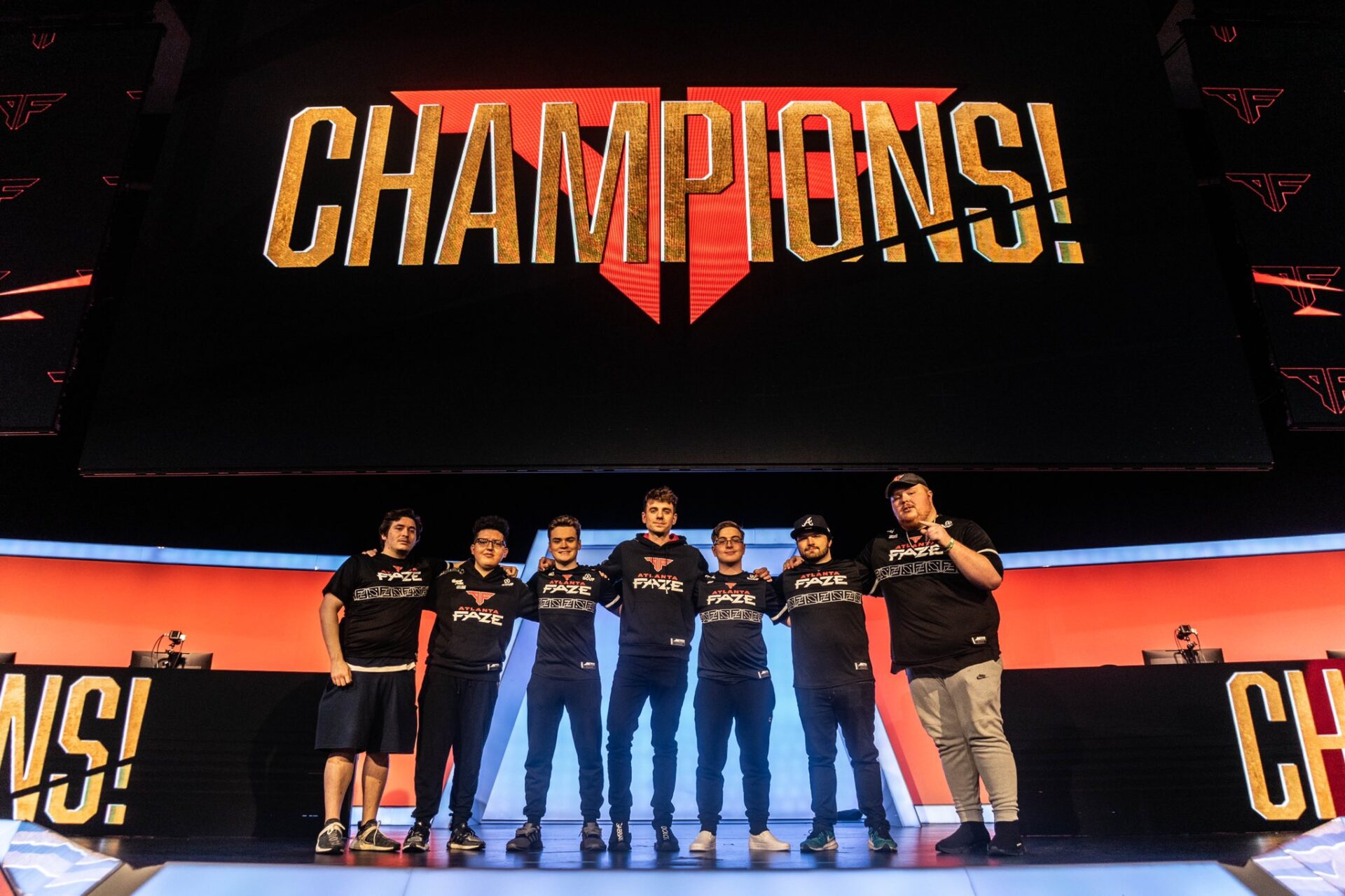 Atlanta Faze clutched up in round 9 to capture the title in Call Of Duty League Stage 4 Major finale.
In an intense, back-and-forth battle over nine games of Call of Duty, the Atlanta FaZe outlasted the Dallas Empire today to claim the title at the 2021 Call of Duty League Stage Four Major and clinch the No. 1 seed at CoD Champs. 
Atlanta have been the CDL's best team during the season's online play and now can stake their claim as the best team on LAN. FaZe came up huge during the series' biggest moments, staving off elimination with a dominant 250-98 win on Apocalypse Hardpoint and outslaying the Empire by 38 kills to push the grand finals to a decisive game nine.
Ultimately, FaZe thwarted the Empire's comeback bid on Raid Search and Destroy with a 6-4 victory to close out the series with a 5-4 map count. Despite the win, there were times where the Empire forced Atlanta into errors the league's top team rarely makes. Some FaZe players felt they didn't play their best in today's series.
With the win, Atlanta showed why they're the best team in the league. Even when they're playing, in their eyes, below their standard, FaZe were able to win the league's first LAN event in over a year. Battling back, fighting off elimination in multiple games, and keeping their composure shows that this team has the ability to win under any circumstances.
Atlanta were led by their tiny terror duo, Simp and aBeZy, who combined to go 51 kills over positive throughout the series. Cellium, who was named Player of the Stage, was incredible throughout the entirety of the Major, posting a 1.18 overall K/D, including a 1.25 K/D in Hardpoint.
Atlanta head into Stage Five as the CDL's clear-cut top team and will be the odds-on favorite to win their fourth major event in Stage Five. Stage Five of the 2021 Call of Duty League season will begin on Thursday, July 1.