Renetti Pistol CoD: Mobile, Best class Setup & How to get it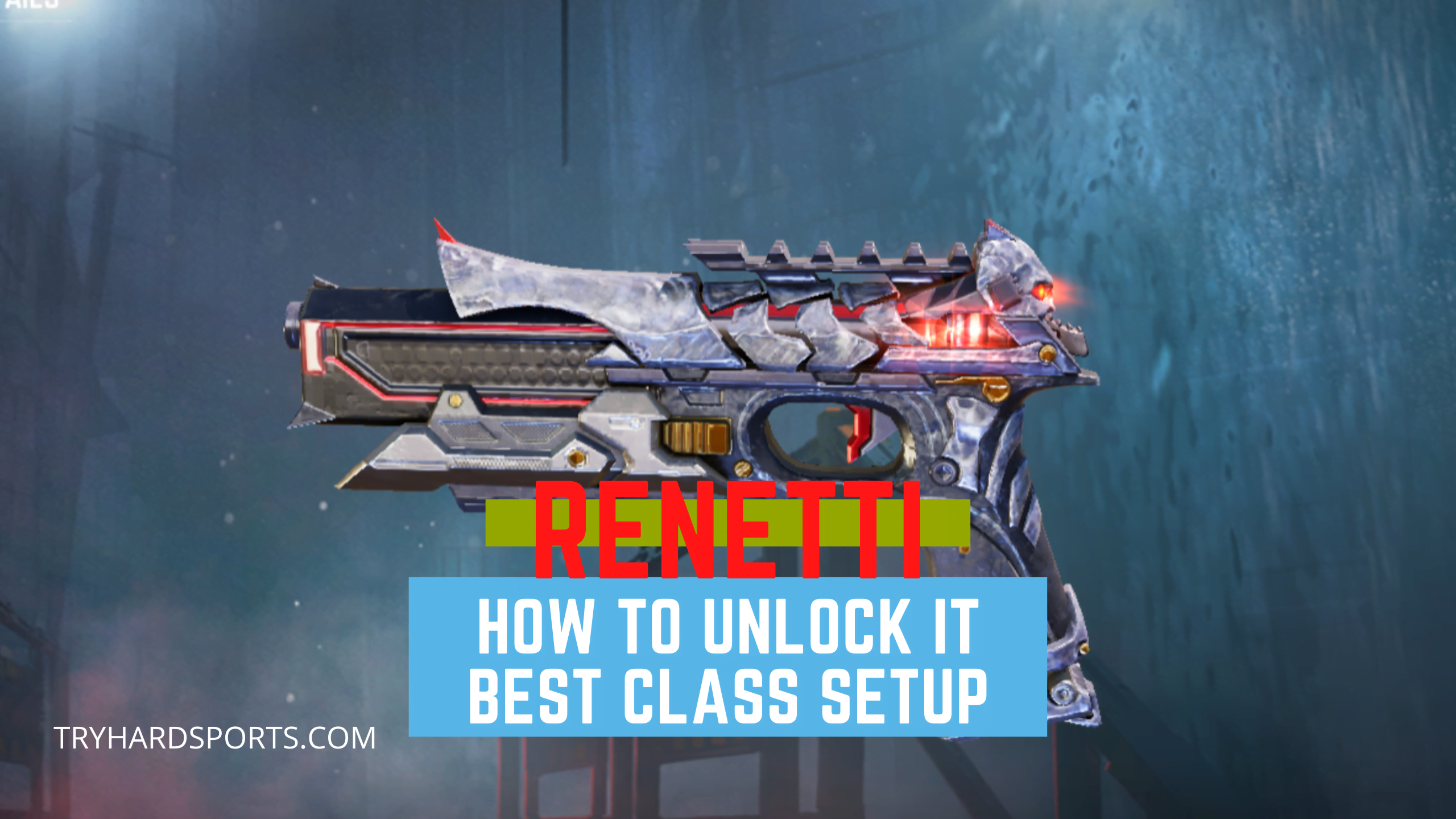 Call of Duty: Mobile launched a brand new pistol Renetti from Call Of Duty: Coldwar. The Renetti pistol is now available in the game and players will have to earn it by completing a new seasonal challenge. The pistol is a burst fire weapon, which is similar to M16 etc.
Renetti pistol having a "fast fire rate with high recoil & more damage compared to any other pistols available in CoD: Mobile. Renetti pistol is best paired with weapons that have long reload times, slow rates of fire, or low ammo like Snipers, LMG's, or Shotguns. The in-game description also notes that it has the largest magazine size of any other pistol in the game. 
How To Get The Renetti In Call Of Duty: Mobile
Renetti can be acquired via a new seasonal challenge in Call of Duty: Mobile. This one is called Quick Hands and tasks players with completing certain challenges in order to progress up the ladder and earn the Renetti.
There are seven challenges that players need to complete to get the Renetti. These are the challenges in order and their respective rewards.
Play three matches in any more: 200 Credits + 1000 Battle Pass XP
Kill 15 enemies with pistols: Knife (Paper Star) + 1000 Battle Pass XP
Kill 30 enemies with any MW-11: 20 Weapon XP Cards + 2000 Battle Pass XP
Kill 30 enemies with any MW-11 equipped with the FMJ perk and 4 other attachments: Spray (Dragon Delight) + 2000 Battle Pass XP
Kill 30 enemies with a pistol equipped with four attachments: Avatar (Mecha) + 4000 Battle Pass XP
Kill 5 enemies with headshots using pistols equipped with three attachments: ICR-1 (Birthstone) + 4000 Battle Pass XP
Win 7 MP matches with aunty J358 equipped. The pistol must be in hand at the end of the match: Renetti + 6000 Battle Pass XP
Renetti Best Class Setup In Call Of Duty: Mobile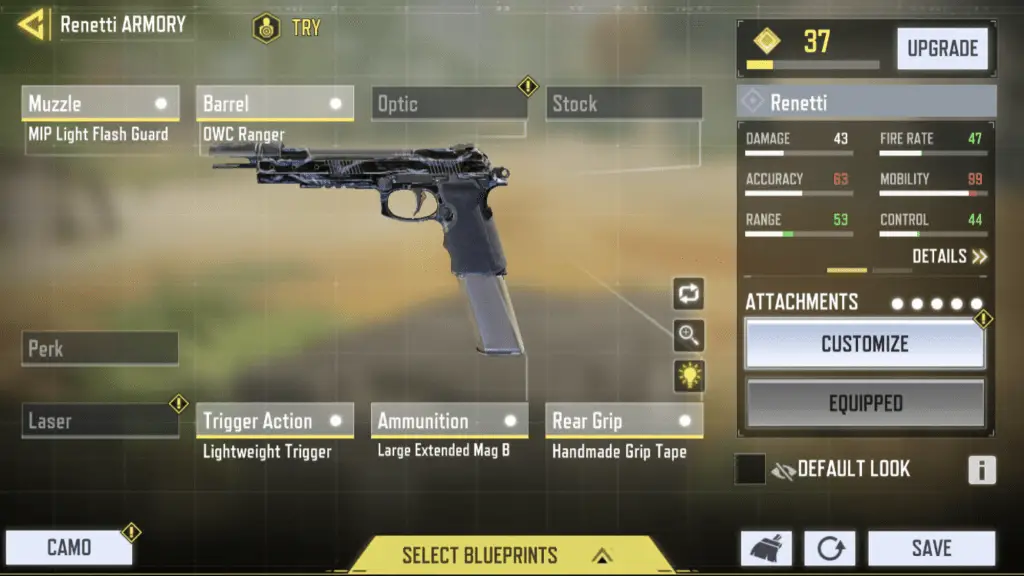 The Renetti is the second weapon added to the game in the Season 3 Tokyo Escape update. The first was the PP19 Bizon that can be earned by simply reaching Tier 21 in the Battle Pass.