Pokimane not happy with Twitch's 'hot tub' meta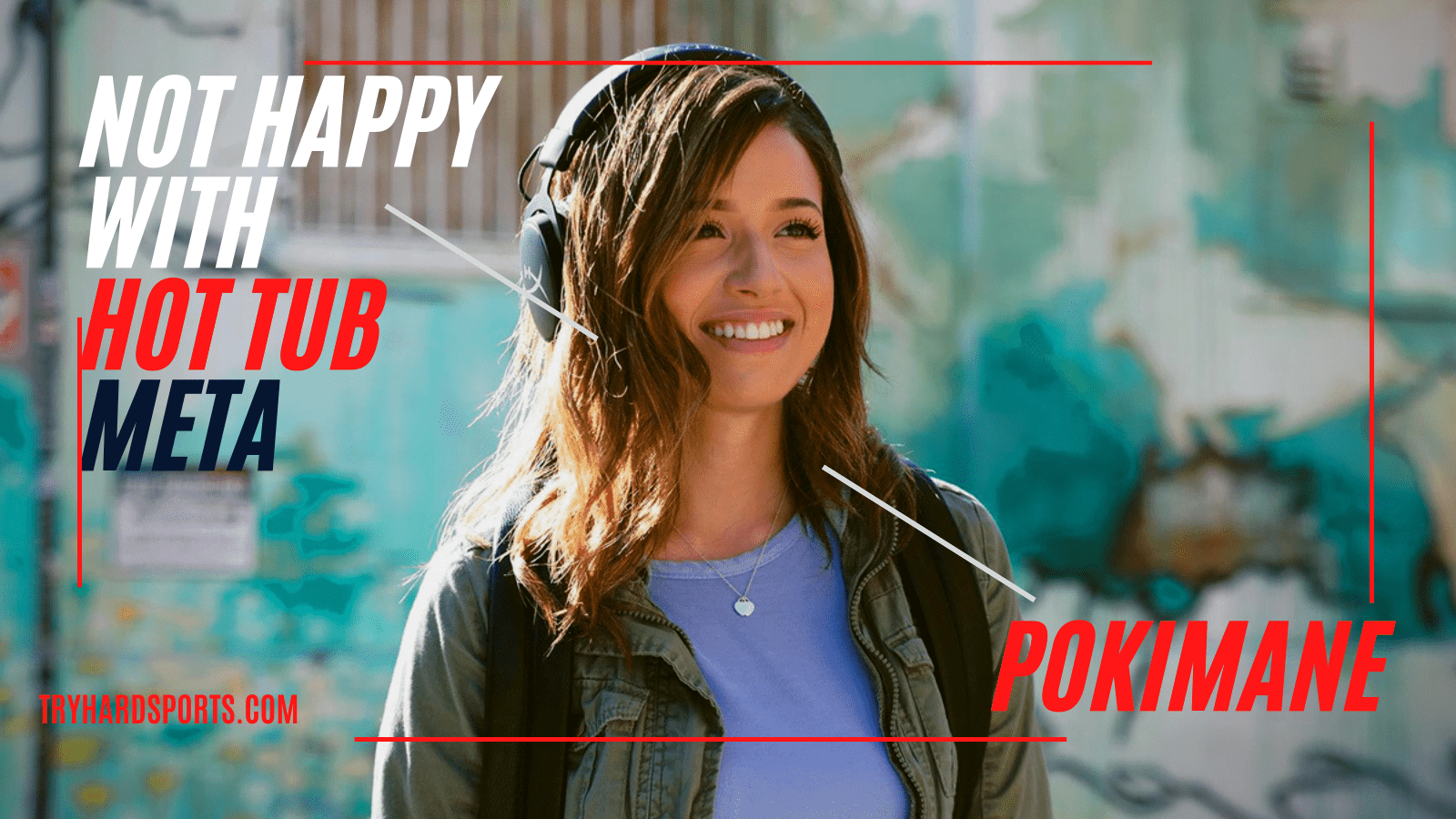 Twitch's 'hot tub meta' is the most trending & controversial topic which is out of control, with the hot tub meta many streamers gained a lot of Sucbribers & haters on video streaming platform. Pokimane believes Twitch deserves most of the blame, not the individuals doing it.
Hot tub streams aren't a new meta on Twitch. They've been around for a while on Twitch and gained more popularity when Twitch updated its guidelines in 2019. The updated guidelines allowed streamers to wear swimwear at beaches, pools, and hot tubs.
The updated Guidelines are still gaining some heat in 2021, and now Twitch is famous for Hot Tub streams. Hot tub streams helped many streamers looking for a career in Video Streaming like Amournath, Indieefox & many more.
Famous streamers such as Felix 'xQc' Lengyel and Rachel 'Valkyrae' Hofstetter on either side of the fence.
It's also seen countless hot tub streamers get banned, including those who are mocking it.
And now, Pokimane not happy with Twitch's 'hot tub' meta & the Streamers taking heat from those who are not liking it and blaming streamers to stop doing Hot Tub streams.
Pokimane hopes people "don't hold resentment towards the individuals" doing hot tub streams.
The top Twitch streamer Pokimane believes Twitch has done a "bad job of making it clear what is acceptable and what isn't" and brainstormed possible solutions, including a re-classification of content that falls within the grey area."
"I don't think Twitch is saying that this content isn't sexual, I think they're saying it is such a grey area of being sexual that they can't outright ban it. It is within that area of [not being] bannable but also [not being] appropriate for all ages."

Pokimane said'
Pokimane believes "there needs to be some way to categorize that in-between type of content."
Pokimane complimented Twitch for "trying to make things straightforward." However, she believes human moderation is necessary, otherwise suggestive streams will "take over the whole platform. People toe the line so much that you need to have someone who can just, as a human, go to a stream and be like, ah, this is suggestive, and do something about that. That doesn't mean a ban. But do something about that."
Twitch has already addressed the issue by purging bot accounts, claiming they're "closely" monitoring the situation & things will be better soon.