FaZe Jarvis slammed for using photoshopped Addison Rae photo in his YouTube video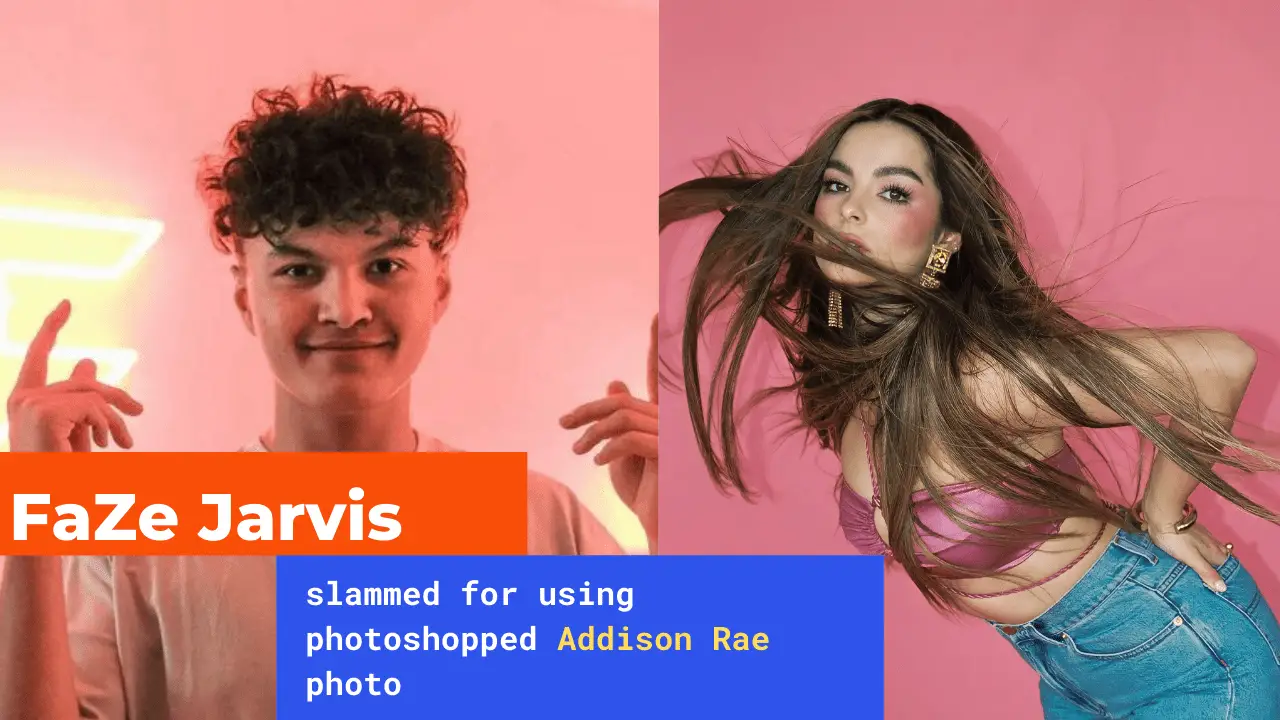 FaZe Jarvis is taking some heat after photoshopping TikTok star Addison Rae to look "chubby" for his latest YouTube video.
Jarvis Khattri aka FaZe Jarvis is a popular YouTuber, TikTok star, Streamer and member of FaZe Clan who often uploads prank videos with his friends to earn money. More recently he's joined team YouTube in a boxing card against TikTokers headed up by Austin McBroom and Bryce Hall.
Jarvis In his latest video asked his friends to "Guess the chubby TikToker for $1,000," giving them a stack of cash for each one they got correct. Check out his video below
---
---
FaZe Jarvis causes a Beef with Addison Rae because of her photoshopped image:
For this challenge, Jarvis has to photoshopped several high-profile names. These include the D'Amelio sisters, Bella Poarch, Tayler Holder, Chase Hudson, James Charles, Avani Gregg, Kristen Hancher, Loren Gray, Noah Beck, Larray, Jacob Sartorius, and Zach King.
While the two heavily edited images of Addison Rae, he used in his thumbnail. This has caused a huge backlash on Twitter, with hundreds of users are unhappy with this body-shaming act of Jarvis.
---
---
Braddison Stan on Twitter wrote: "I hate FaZe Jarvis, why is he so disrespectful? Addison is beautiful, I don't know why people think she's 'chubby' and if she was why do people care?"
Use named k wrote: "I saw some parts of the video and it is disgusting asf. What the actual hell is this? FaZe Jarvis really needs to f**kin stop. This is disgusting ew."
FaZe Jarvis makes a change after huge backlash on Social Media:
Youtube Def Noodles noticed the updated thumbnail and said: "THIS SHOULD'VE STAYED IN YOUR DRAFTS: FaZe Jarvis getting backlash after using a photoshopped image of Addison Rae in his video titled "Guess The Chubby TikToker."
---
---
---
Addison Rae in particular has faced issues of body-shaming online in the past and has even had to speak out on the topic, asking fans and TikTokers to be kinder, and explaining that the comments had taken a toll on her self esteem. Addison said-