Valkyrae & CouRage gets big chairs in 100 Thieves, co-owners alongside Nadeshot & Drake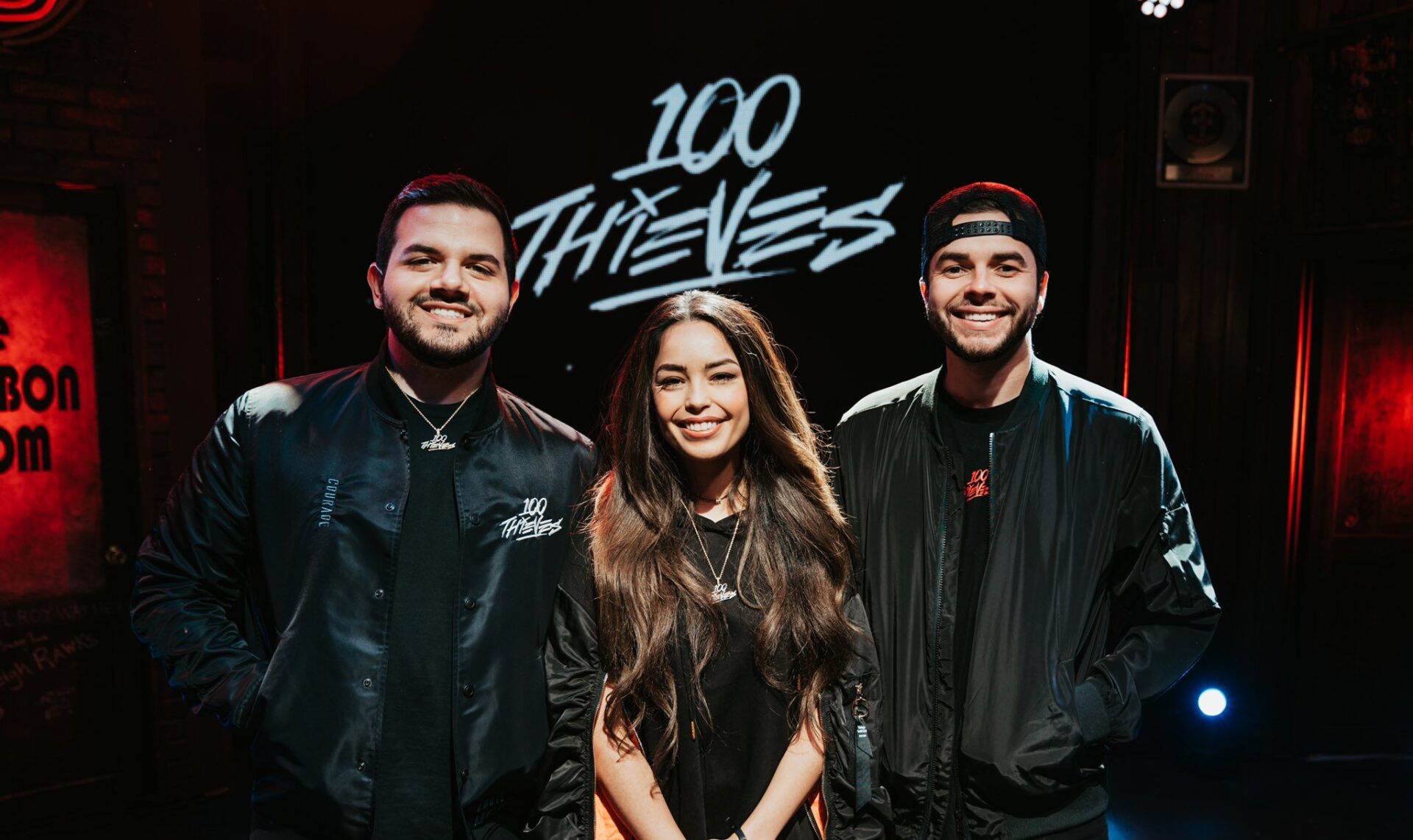 Valkyrae & CouRage officially joined Esports giant 100 Thieves as co-owners alongside founder Nadeshot & Drake.
Valkyrae in her latest pinned tweet thanked her fans and tweeted:
Happy to announce that I am officially a co-owner of 100 Thieves! It's been almost 3 years since I joined the team and I would have never expected this path to lead to this. I'm proud to be one of the first women co-owners in esports and beyond excited for our future together!

Valkyrae
Matthew 'Nadeshot' Haag explains in the announcement video, Two of our creators Valkyrae & CouRageJD have been integral to our success as an organization these past few years. Today, we're so thrilled to announce both of them as co-owners of 100 Thieves! 100Thieves. This is probably the most important day in 100 Thieves history." And understandably so, as Valkyrae and CouRage have become strong pillars of the 100Thieves brand, driving its content and growing its audience alongside Nadeshot.
Valkyrae explains, this move is a major one personally and speaks to her growth and status as a role model in the gaming community.
Jack "CouRage" Dunlop too, as a longstanding friend of Nadeshot with similar origins in the gaming scene, expressed his feeling in his tweet "Well, now that I'm a co-owner in 100 Thieves… Who do you guys want to see join? Can't wait to bring in more awesome creators to keep taking over."
Valkyrae is Queen of the YouTube driving millions of viewers to 100 Thieves and CouRage is hereafter taking a long path in the Esports scene, The FPS gaming goat is again on fire. Both Valkyrae and Courage has a long and good relationship with Nadeshot and both are honoured by joining 100 thieves as co-owner of Esports giant, It would be interesting to see how both creators will legitimize their ties to 100 Thieves with a business partnership.
Now, fans can eagerly await a presumed shift in Nadeshot's power dynamics when the content house starts putting out new videos. As CouRage notes in his tweet, "we're just getting started."