Soul Regaltos's BGMI Settings: Id, sensitivity code, and more information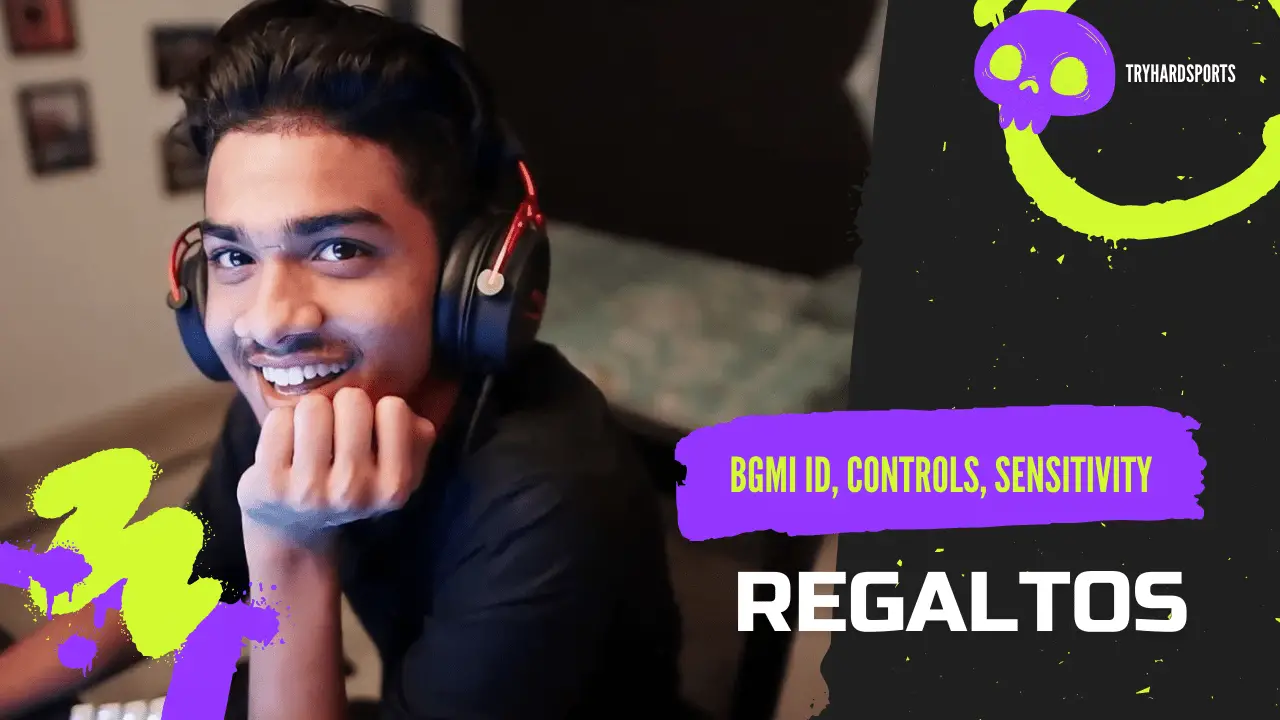 BGMI Soul Regaltos Sensitivity settings and Controls– Regaltos Aka Parv Singh is a professional BGMI player for Soul Esports. He is amongst the Top 10 players of BGMI – In India. Soul Regaltos is a three-finger claw player and uses Scope-On gyro settings.
He has only played three classic matches in the current season of BGMI. His total kills are 19, with an impressive K/D ratio of 6.33. His highest kills in a single match are 11, and his headshot percentage is 10.5%. His average damage is 1014.7, with an accuracy of 11.5%.
BGMI ID- 593193849
Device
He uses ASUS ROG/ IPHONE 12 pro max for playing.
Controls layout
Regaltos is the four-finger claw player in the control layout of regaltos.
Camera Freelook Sensitivity
100%Camera(free look):
70%1st Person camera(free look):
87%3rd Person Camera
Camera Sensitivity
Third Person No Scope: 100%
First Person No Scope: 88%
Red Dot, Holographic, Aim Assist: 50%
2x Scope: 30%
3x Scope: 22%
4x ACOG Scope, VSS: 14%
6x Scope: 6%
8x Scope: 10%
ADS Sensitivity
Third Person No Scope: 100%
First Person No Scope: 88%
Red Dot, Holographic, Aim Assist: 1%
2x Scope: 30%
3x Scope: 22%
4x ACOG Scope, VSS: 20%
6x Scope: 6%
8x Scope: 10%
Gyroscope Sensitivity
Third Person No Scope: 300%
First Person No Scope: 300%
Red Dot, Holographic, Aim Assist: 300%
2x Scope: 300%
3x Scope: 280%
4x ACOG Scope, VSS: 272%
6x Scope: 90%
8x Scope: 28%
Regaltos YouTube Videos