OpTic Chicago lost in Stage 2 Major, the green wall is not so strong enough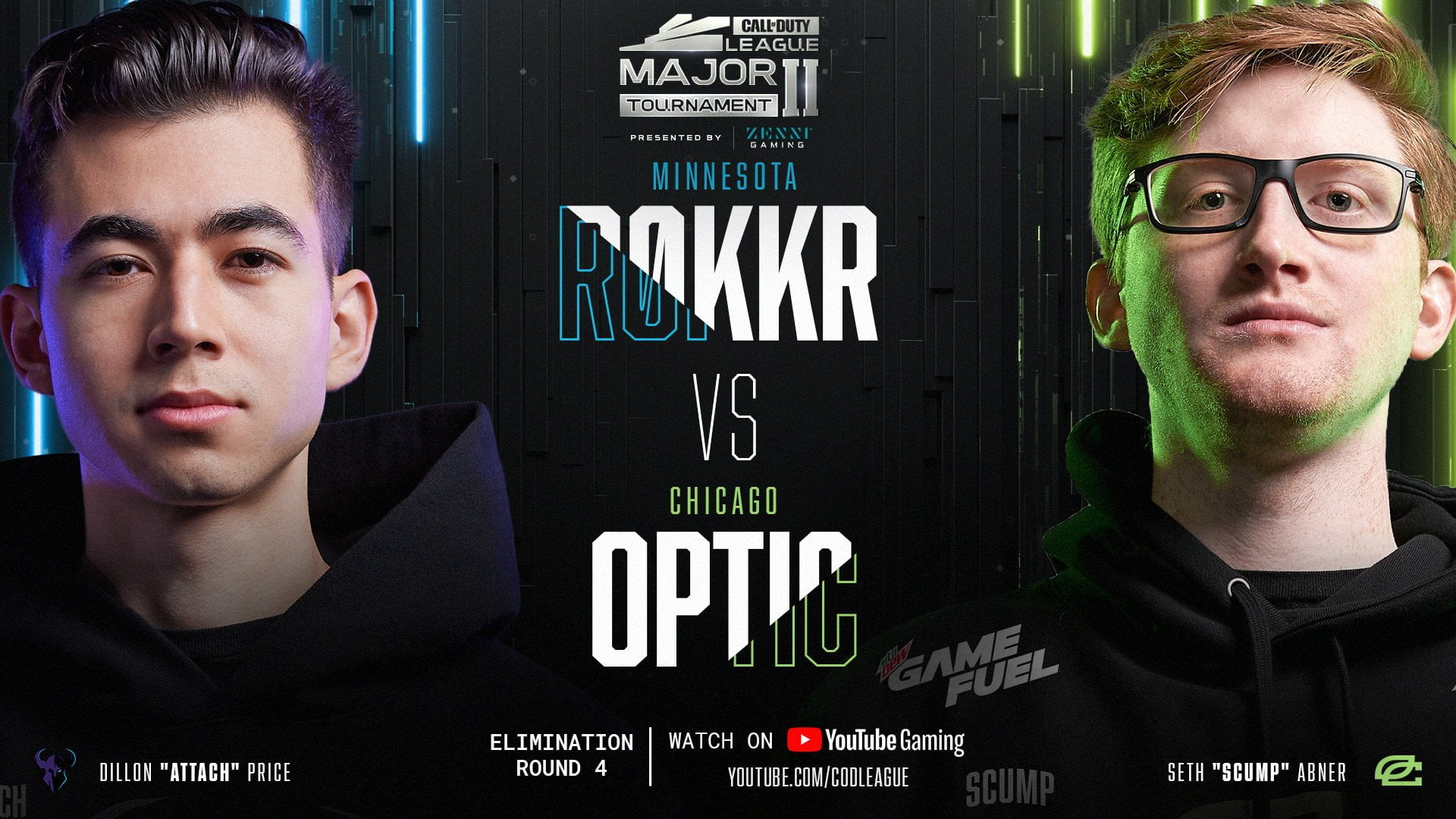 The Greenwall finally fall down in CDL Stage 2 Major, as OpTic Chicago has beaten down by the underdogs Minnesota Rokkrhas at the Call of Duty League Stage 2 Major. After yesterday's win against the Toronto Ultra, Chicago needed this win not only to keep their Major hopes alive but maintain the belief they can be a top team.
OpTic Chicago never thought of Dropping into the loser's bracket so early in Stage 2 of Call Of Duty League. Losing in early-stage caused them to play more matches to reach the final but they run into teams that are coming off match wins.
The RØKKR were sent to the losers bracket yesterday after dropping a hard-fought series to the Dallas Empire.
However, Minnesota Rokkr was not a match for OpTic but today the over hyped Green wall fall down in peices after loosing the match and hope to be in finals of Call of Duty league stage 2 major's finale. today there hopes to be in Fight for Call just ended, after losing 3-2 against Minnesota Rokkr.
OpTic Chicago's journey ended in Stage 2 major
The Minnesota RØKKR beat OpTic 3-2 today in a thrilling series.
Today's match one was dominated by Minnesota taking, Garrison Hardpoint, 250-192 behind a 27-kill performance out of the team's most recent addition, Standy. But OpTic immediately responded by winning Express Search and Destroy 6-2.
Map three, Garrison Control, began with both teams winning their first defensive rounds. Minnesota flipped the script, however, with a successful offensive push in round three and then closed things out on defense to take the 3-1 map victory.
The series between the Rokkr and OpTic was exciting for the most part. While some of the maps were close at points, most concluded with one team blowing out the other. This ended with the Rokkr taking the last Search and Destroy win against Optic with 1vs 3, which certainly had OpTic fans worried.
The TRIPLE KILL to the win from Accuracy was the seal of a win for Rokkr fans.
Accuracy had the ice in his veins in game five, round 11.
It's ultimately a disappointment for Optic, who were playing well heading into the Major. However, it's clear the Optic need some work before they can hang with the CDL's top teams. Perhaps Stage 3 will be a different story for the Green Walls of Call of Duty League.
RØKKR will now face Toronto in the losers bracket semifinals tomorrow.
If you want to watch the Optic Vs Rokkr match