CDL Major 3: Schedule, Teams & Points Standings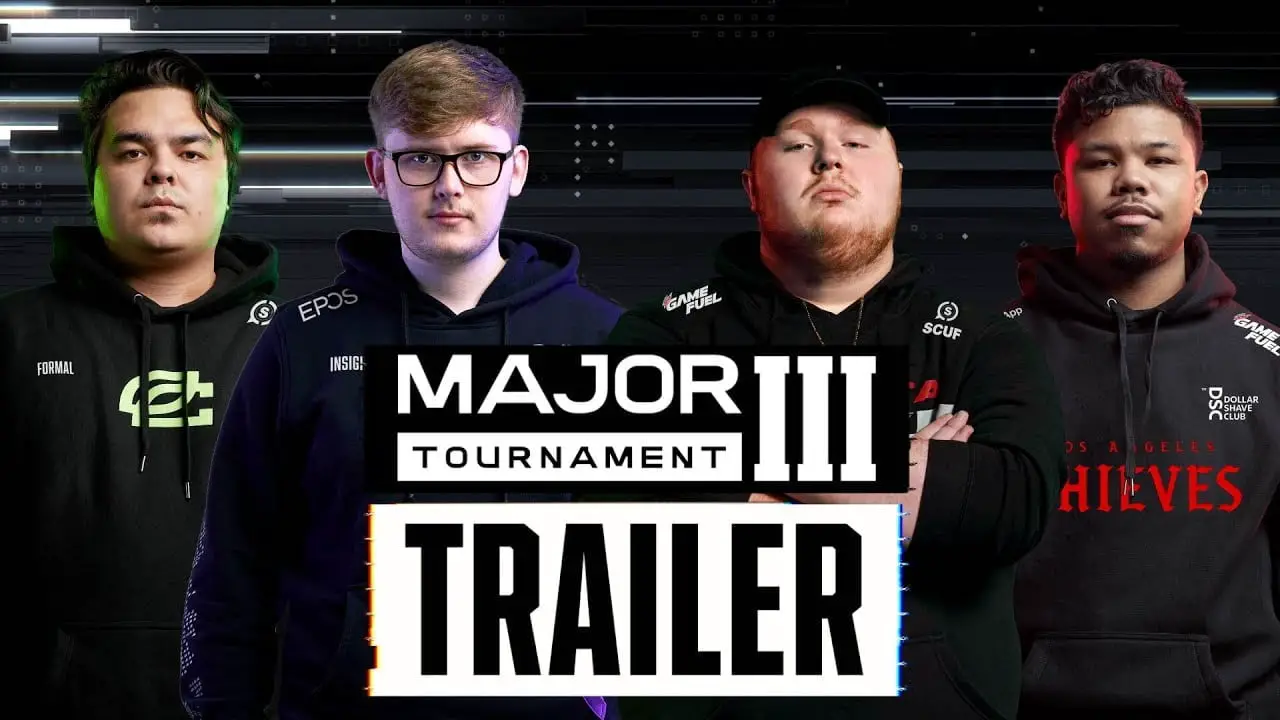 2021 CDL Major 3 is about to start next week from May 13th to 16th. Which would pronounce for the third $500,000 Major of the campaign. You can keep yourself in the loop of Call of Duty League by binding with the details state below.
CDL 2021 Major3 Match schedule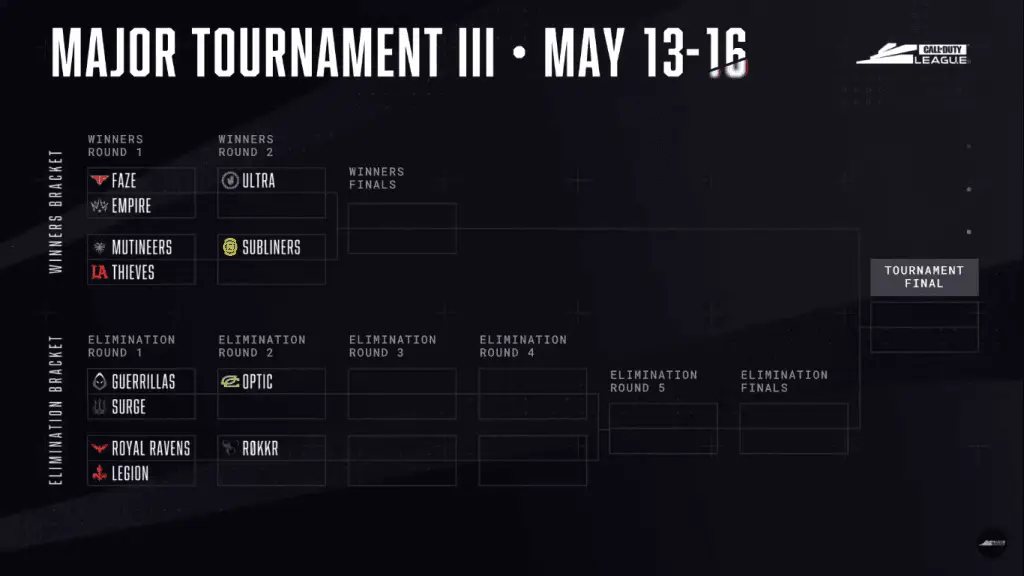 Toronto Ultra is leading in Stage 3, After beating Faze in the major 2 finales the Ultra is top in Stage 3, They are on top of group A without any loss. Group B's top team New York Subliners also ready to make some drama as they concurred the winner's bracket already, pushing faze to the second spot on the Group B point table. Atlanta faze on the other side is ready to chase their opponents by conquering the smallest bits on every map. Faze expecting to consecutively follow their dominance at the Stage 1 Major, but to their bucket, it was a harsh realization when they lost against Ultra in the Major 2 finale. Like they say Winners know it all they bounced back which was remarkably appreciated. The faze roaster( Simp, Cellium, aBeZy, Arcitys) is just unbeatable, the team of Four-Faze is ready to make on the top with the smg and ar gameplays, and working on every map.
CDL Stage 3 Team Standings
Group A
| Team Name | W-L |
| --- | --- |
| Toronto Ultra | 5-0 |
| Florida Mutineers | 3-2 |
| Dallas Empire | 3-2 |
| Minnesota Rokkr | 2-3 |
| Los Angeles Guerrillas | 1-4 |
| Paris Legion | 1-4 |
Group A Point Table
Group B
| Team Name | W-L |
| --- | --- |
| New York Subliners | 4-1 |
| Atlanta Faze | 4-1 |
| Los Angeles Thieves | 3-2 |
| Optic Chicago | 2-3 |
| London Royal Ravens | 2-3 |
| Seattle Surge | 0-5 |
Group B Point Table
CDL2021 Points Standings heading into Major III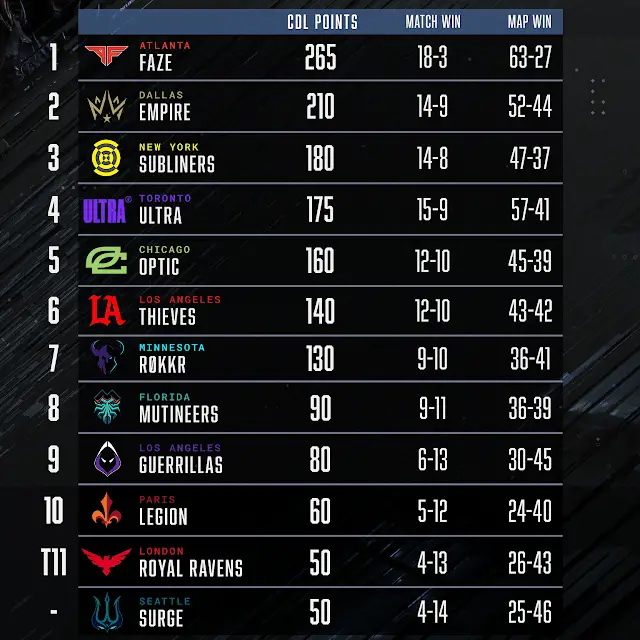 The prize pool for the teams
Where teams start in the bracket is based on how they played during the group-play matches in Stage 3: the top three teams of each group start in the Winners Bracket and the other three in the Losers bracket.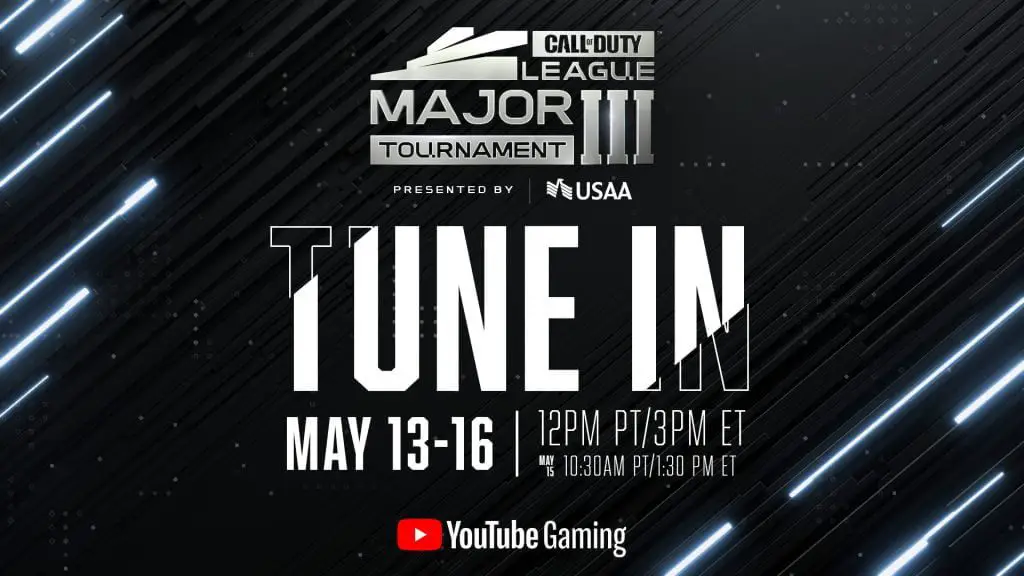 Can anyone stop Ultra & Faze?