Pokimane Room Tour and Gaming Setup, Most watched Female Twitch Streamer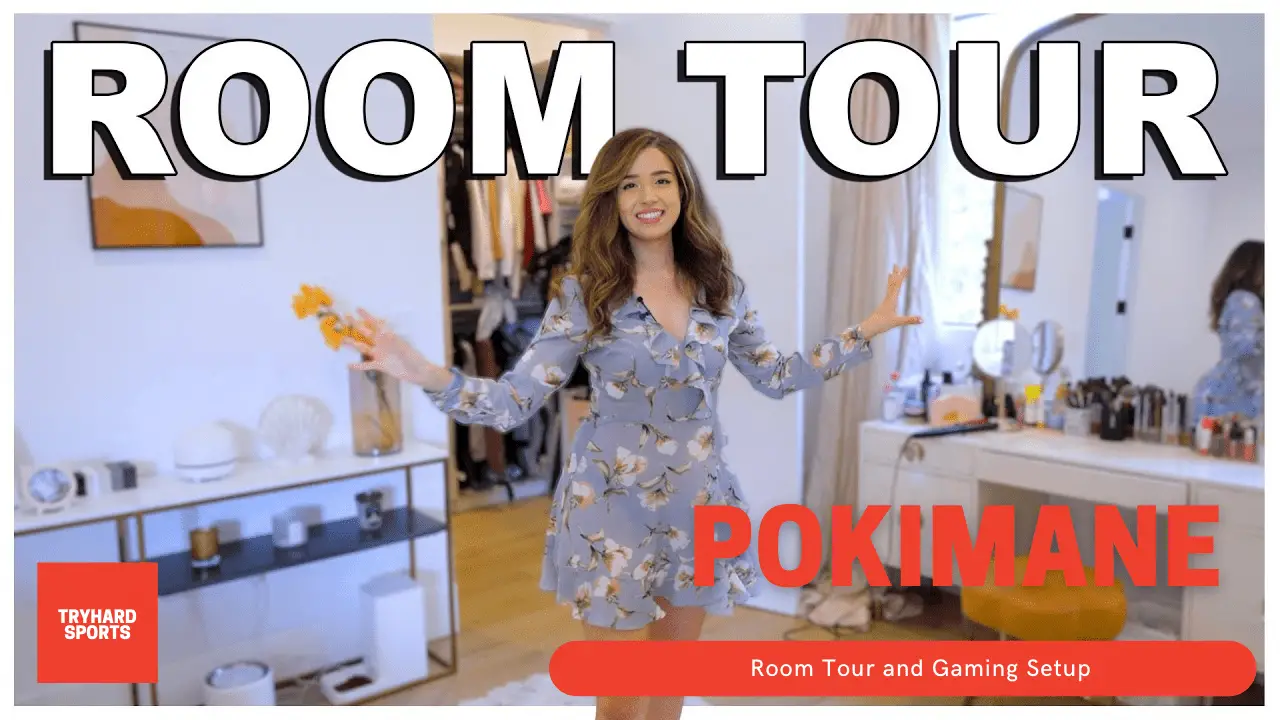 The most watched female streamer on Twitch Pokimane, moving to a new location, Twitch streamer Pokimane gives her fans an in-depth look at her room tour and gaming setup.
Pokimane has become one of the most successful streamers out there with a personality and streaming style that attracts a diverse audience. She's frequently shared her opinion on big Twitch controversies like sexualized ASMR, but she also creates more lighthearted content to help her fans relax or simply make them laugh. Pokimane's latest upload to YouTube is a popular room tour video in which she shows off her streaming setup, her meticulous decoration, and gives everyone a good idea of just how much she loves her cat.
Fans won't be disappointed with Pokimane's tour, as she shows her entire living space including her room, closets, bathroom, and more. She also has a balcony filled with plants and furniture so she can relax in good weather, although her view of Los Angeles from the balcony isn't shown. This is almost certainly for privacy reasons, as most streamers try to keep their addresses secret for personal safety and to avoid things like swatting incidents. In fact, Pokimane is currently in the process of moving to another location, which is why she felt comfortable releasing the room tour video in the first place.
Pokimane begins her room tour with her PC setup, something that most of her fans will be interested in. It's actually simpler than one might expect, with two small monitors, a light board, a keyboard, and a few other things on her desk. She also has a nice mic, gaming chair, and a monster NCXT gaming PC. One of Pokimane's biggest sponsors is HyperX, and she has a custom mousepad from the company as well as her trusty HyperX headset.
Another gaming-centered area of Pokimane's living space is her streaming background. Although she doesn't use most of these things while actually streaming, there are several themed items from different video games including Valorant, Among Us, and Animal Crossing: New Horizons. Also sitting on top of a desk are two Nintendo Switch consoles and a lonely PS5, which Pokimane says doesn't get much use right now. Filling in her streaming background are posters on the wall and a book of fan art.
The rest of the YouTube video shows off Pokimane's other living areas, but what most fans will probably latch onto are the sheer amount of toys and structures specifically for her cat, Mimi. The pampered cat has three or four different cat trees to climb, as well as a few expensive plush beds to chill on. Mimi also as a fountain water bowl. Pokimane's room is also really clean, and even though she probably tidied up specifically for the video, her room tour has caused other streamers to parody her cleanliness with streams of their own showing off messy living spaces.