Ninja Responds to Not Playing with Female Streamers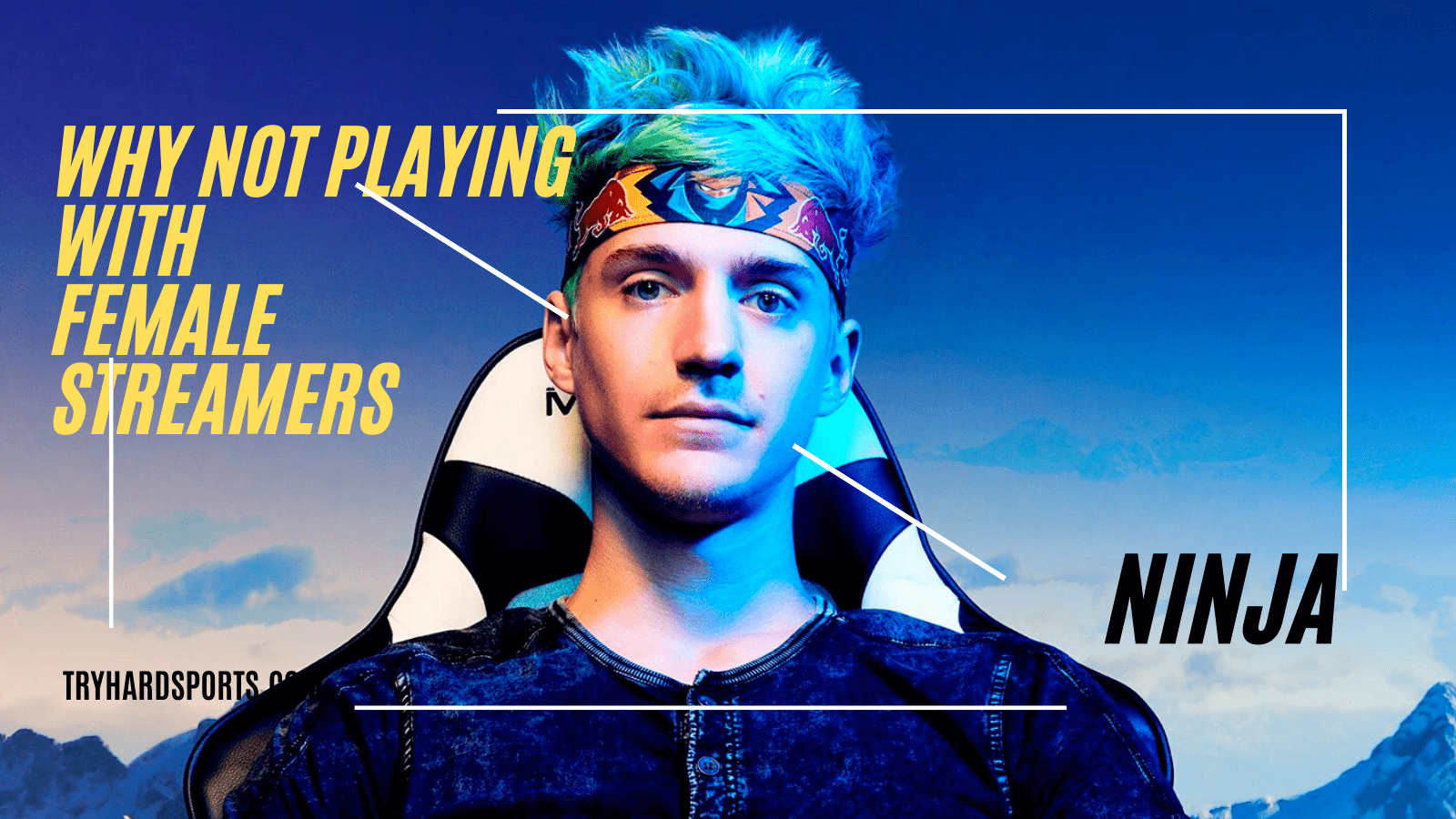 Weeks ago, after an interview with Ninja​ came out in the NY Times, he was somehow under fire again for a topic that circulated back in 2018, on him not playing with female streamers. Which he further defended himself for.
Popular Twitch streamer Tyler Blevins aka Ninja said recently that he doesn't play with Female Streamers, because if he plays with female streamers and put her images on his video it will look like he is using them just for clickbait. He explained while giving an interview to NY Times recently.
---
Ninja said:
"If I have one conversation with one female streamer where we're playing with one another, and even if there's a hint of flirting, that is going to be taken and going to be put on every single video and be clickbait forever,"
The streamer also went on to clarify that the decision not to play with female gamers on his Fortnite Battle Royale livestreams was completely his decision: "That was not even her. She had nothing to do with it. That was me being, 'I love our relationship,' and, 'No — I'm not even gonna put you through that.'"
Fellow steamer Valkyrae came to Ninja's support on Twitter, tweeting:
"Seeing tweets twisting Ninja's decision to not playing w/ women. YouTube clips/click baits the worst for views. People are gullible. To hear rumours like "I heard he's cheating on you" is 24/7 toxic to a relationship Respect decisions that limit drama in people's personal lives."