CDL 2021 Stage 5 Week 2: Rosters, schedule, and How to watch CDL 2021 in India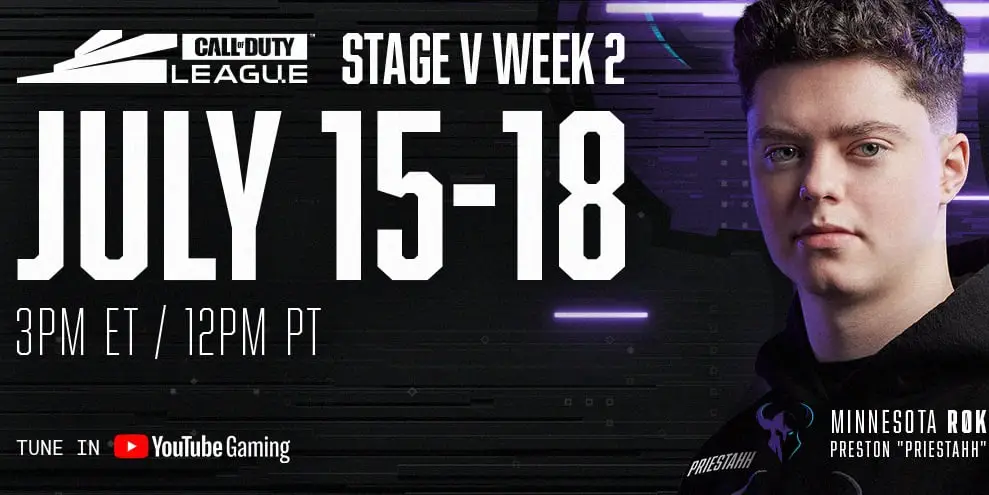 CDL 2021 Stage 5, Week 2 is about to start on the 15th of July heading towards the CDL 2021 Championship. Atlanta Faze rocking on the top of the leaderboard from the start, rosters locking, and only eight teams will make it to the finales. Things are getting real spicy in the Call of Duty League.
Things to look in Stage 5 Week 2
FaZe test John's undefeated CDL start.
Improved OpTic meet dominant FaZe.
ROKKR vs Empire to cap off Home Series.
Currently, twelve teams fighting for the top eight positions to secure their spot in CDL 2021 Championship. This season the race is really tight near the cutoff standings and anything can change as we will head towards the end of stage 5. The twelve teams that are in stage 5 are as follows
LA Thieves
Florida Mutineers
Paris Legion
Seattle Surge
LA Guerrillas
Seattle Surge
London Royal Ravens
Dallas Empire
Atlanta Faze
Toronto Ultra
Optic Chicago
Minnesota Rokkr
New York Subliners
See below for the full standings: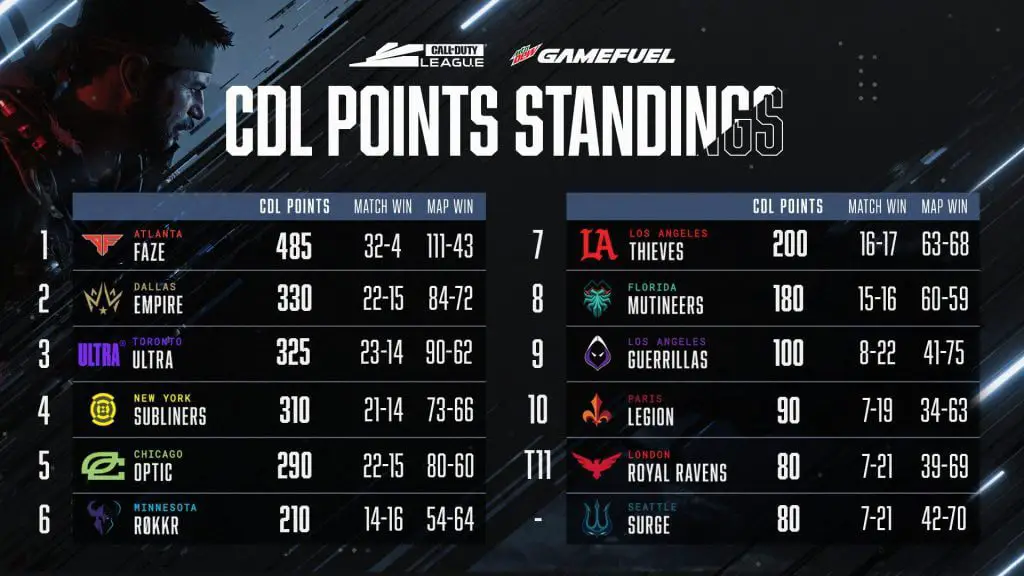 While no one can touch Atlanta Faze for the first seed, their lead over No. 2 is greater than the difference in CDL Points between No. 2 and No. 8. With just forty points separating four of the top five teams, there's a lot on the line in each week of Stage 5.
CDL Minnesota Home Series full schedule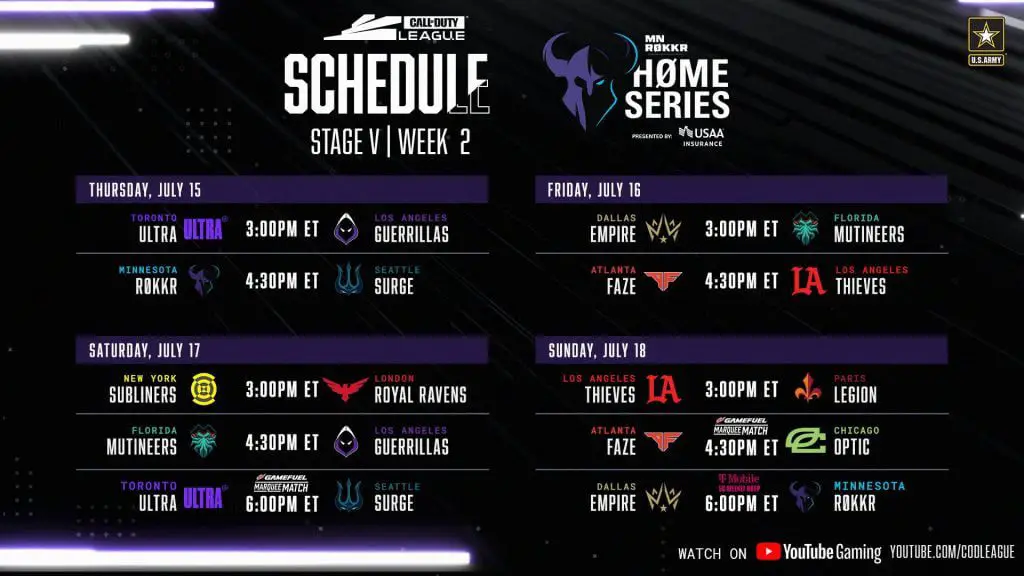 CDL Minnesota Home Series official stream
CDL Minnesota Home Series format & details
Location: Online
Prize Pool: N/A
CDL Points: 10 per win
Maps & Modes:

Hardpoint: Apocalypse, Checkmate, Garrison, Moscow, Raid
Search & Destroy: Standoff, Express, Miami, Moscow, Raid
Control: Checkmate, Garrison, Raid

Matches are best-of-five (HP, S&D, Control, HP, S&D)
CDL Minnesota Home Series teams & lineups
It feels like this is the first week this entire CDL season that hasn't had any roster moves, but there are still some intriguing players and situations to keep an eye on. In John's debut weekend, the Thieves looked their best in months going 2-0 and raising expectations.