Can Twitch Ban Streamers For Anything Now?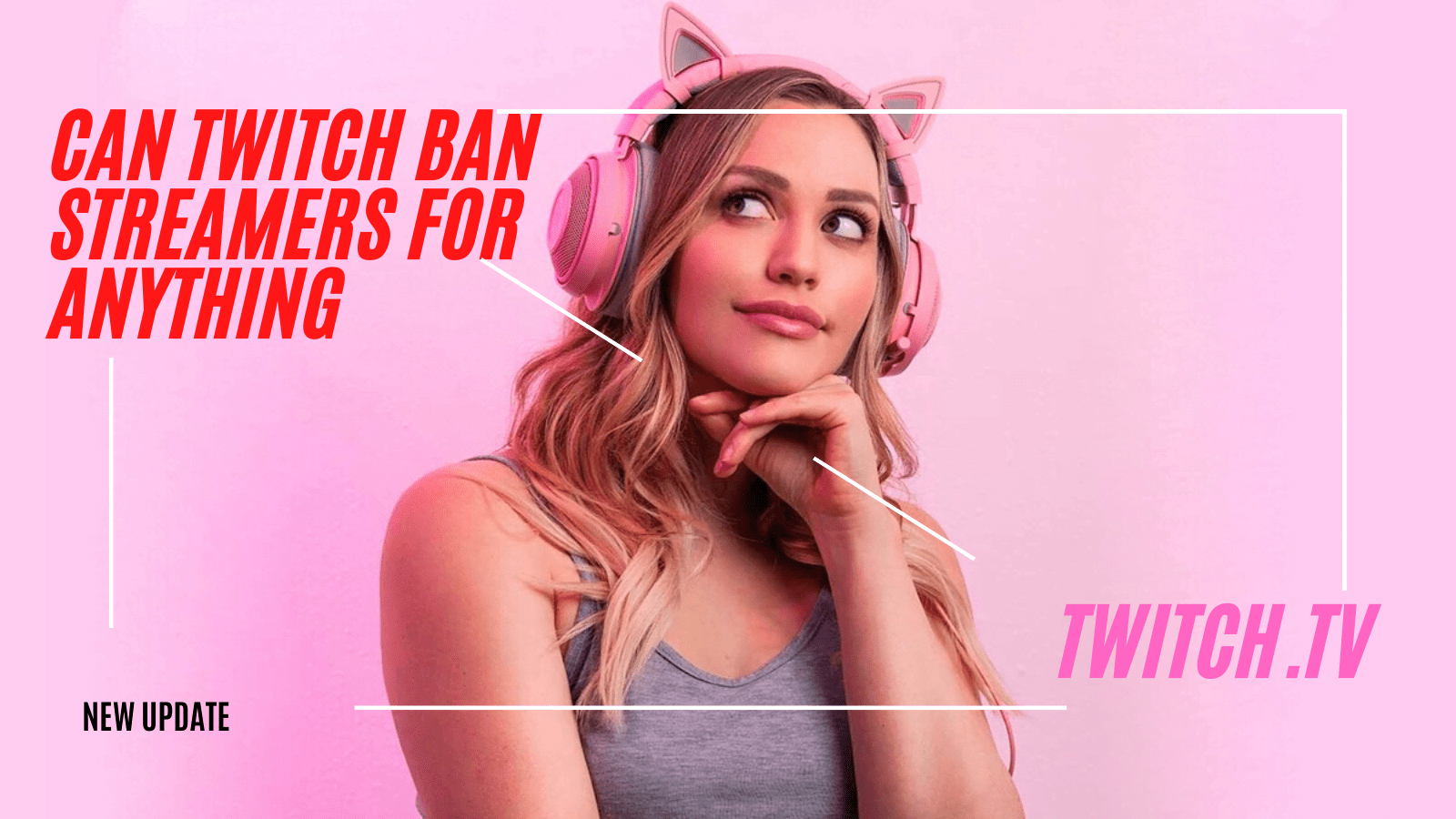 Twitch recently updated their policy to allow them to issue bans for content that happens off of their platform. While the policy seems to be a good move, some people have voiced their concern, asking on social media platform: Can Twitch Ban Streamers for anything?
In a recent tweet by Twitch: "In January, we began enforcing our updated Hateful Conduct and Harassment policy so we could better protect every person on Twitch. Today, we want to share our plans for how we'll handle incidents that happen off Twitch".
Twitch said that they are updating and expanding their approach to off-service enforcement, which now falls into two categories:
Category one: Someone is harassed on Twitch, as well as off Twitch. When this happens, we will take into account verifiable, off-service behaviors or statements that relate to an incident that took place on Twitch. For example: if we're reviewing a harassment report about an incident that happened live on stream, related or continued harassment on Twitter could be taken into account when reported to us. This is how our current off-service policy works in the vast majority of cases, and will not change.
Category two: We will now enforce against serious offences that pose a substantial safety risk to the Twitch community, even if these actions occur entirely off Twitch. Examples of these behaviours include:
Deadly violence and violent extremism
Terrorist activities or recruiting
Explicit and/or credible threats of mass violence (i.e. threats against a group of people, event, or location where people would gather).
Leadership or membership in a known hate group
Carrying out or acting as an accomplice to non-consensual sexual activities and/or sexual assault
Sexual exploitation of children, such as child grooming and solicitation/distribution of underage sexual materials
Actions that would directly and explicitly compromise the physical safety of the Twitch community, such as threatening violence at a Twitch event
Explicit and/or credible threats against Twitch, including Twitch staff
Twitch now has a 3rd party Investigation
In order to be as thorough and efficient as possible in these situations, we're bringing on a highly-regarded third party investigative partner to support our internal team with these investigations.
Twitch user and fans are not so happy with this new policy