Atlanta Faze vs Seattle Surge, Arcitys Vs Prestinni: CDL MAJOR-5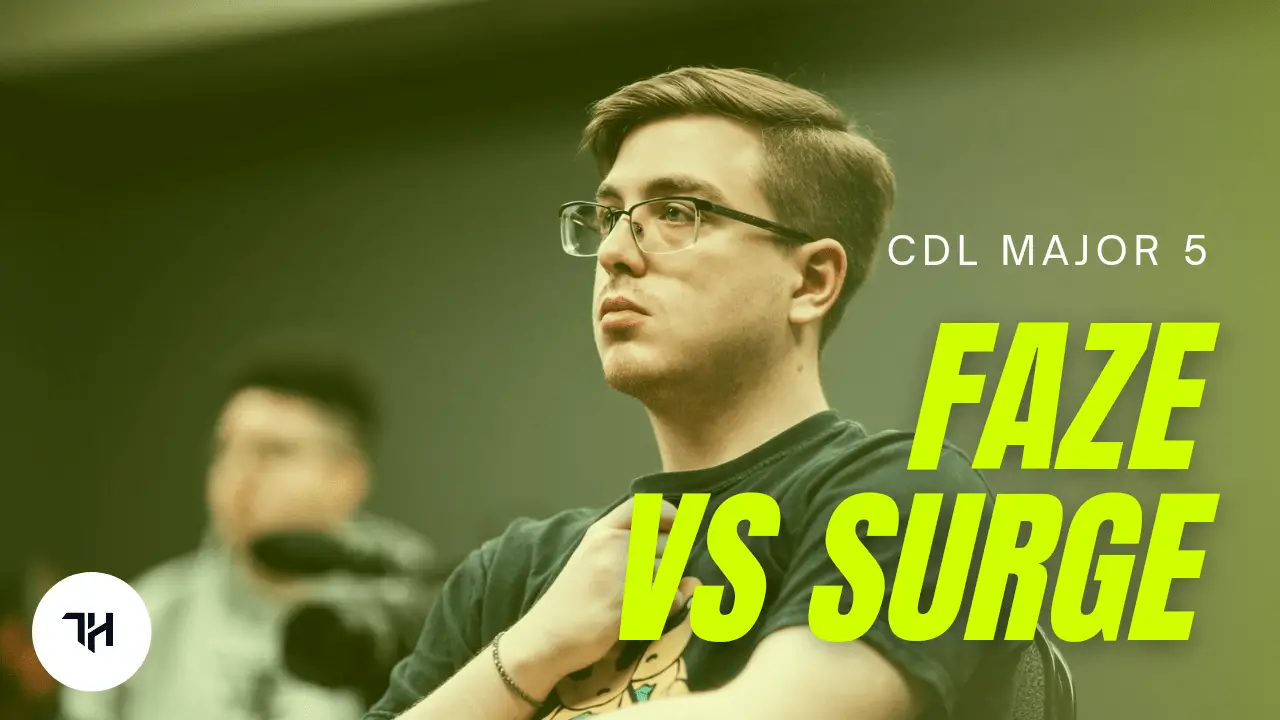 Alec "ARCITYS"Sanderson & Preston "Prestinni" Sanderson the twin brothers about to fight for the Race of Major 5 finale. ARCITYS from Atlanta Faze & Prestinni leading the Seattle Surge.
Atlanta earn their worst placing this season.
In the most stunning upset of the CDL season so far, Seattle took down Atlanta in a series for the ages with an improbable 3-2 win to advance in the Stage Five Major. For a team with nothing to play for aside from the role of spoiler, the Surge came out and played extremely well—and, most importantly, played together.
Atlanata Faze vs Seattle Surge Live
Classic played an outstanding series, holding his own against the most formidable SMG duo in the league in Simp and aBeZy. Posting a 1.14 K/D in the series' five games, he allowed his teammates to roam free from the Tiny Terrors. He was arguably at his best in game five, Standoff Search and Destroy, where he went 12-6 and was vital in the team's 6-4 win.
In the turning point of game five, the teams were in a two-vs-two scenario with the map tied at 4-4 and under a minute left in the round. Atlanta's Cellium, one of the best players in the league, went to use his killstreak to try to close out the round but was unable to find either member of Seattle. Once the Seattle players got out with their lives, it seemed like this series was over. They won the round to go up 5-4 and closed the series out with a dominant performance in round 10. 
Atlanta finds itself in a precarious situation. They've been the best team in the league all season long but head into the CDL Playoffs having lost three of their last four matches. If there's any team that can turn it around, though, it's Atlanta, but they've struggled over the last two weeks of the season. This also marks the first time this year that Atlanta won't be in the grand finals of a CDL Major.