Call of Duty League 2022 Season Schedule
We're just one week away from the 2022 Kickoff Classic. We can't wait to see all 12 teams battling it out on LAN at Esports Stadium Arlington on Jan. 21 -23 in front of a live audience.
As we get ready to enjoy the first pro matches of 2022, we wanted to provide even more details on what the rest of the season will look like.
The 2022 Call of Duty League Season Schedule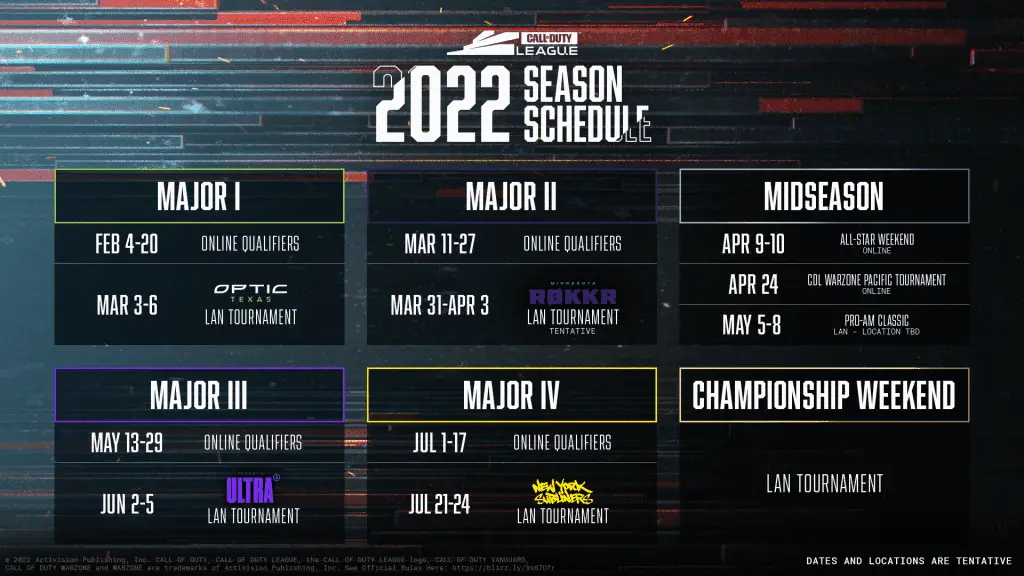 As we alluded to in our 2022 Season Format Update, fans will be able to join us live and in person* at seven LAN events spread out across the year: Kickoff Classic, the four Majors tournaments, our first-ever $250,000 Pro-Am Classic, and, of course, Champs.
On top of that, fans can also tune-in to two midseason tournaments played online: our All-Star Weekend and a first-ever $100,000 Call of Duty League Warzone competition.
Keep in mind that the dates and locations below are subject to change.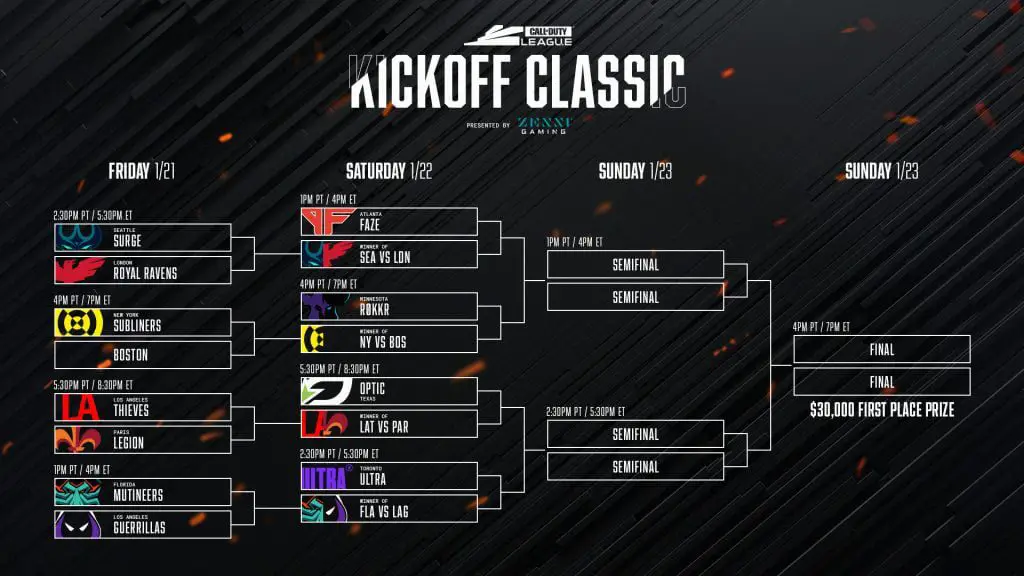 Major I (OpTic Texas) Mar. 3 – 6**
Qualifiers: Feb. 4 – 20
The newly formed behemoth of OpTic Texas will play host to Major I on their home turf in Texas at Esports Stadium Arlington.
Major II (Minnesota RØKKR) Mar. 31 – Apr. 3
Qualifiers: Mar. 11 – 27
The Minnesota RØKKR will once again welcome all 12 teams and their throngs of fans to their doorstep for Major II. Above dates are tentative.
All-Star Weekend – Apr. 9 – 10
Details TBD
Call of Duty League Warzone Pacific Tournament – Apr. 24
Each of the 12 League teams will assemble a four-person squad and drop into Rebirth Island Resurgence Quads. The last person standing on each map takes home a cash prize for their team and additional prizing is awarded for kills.
Pro-Am Classic – May 5 – 8
Our 2022 Call of Duty League Pro-Am will be unmissable. All 12 League teams are scheduled to compete on LAN in front of a live audience* alongside the top four Challengers squads. $100,000 in first place prizing is on the line and you better believe the pros will be fighting for their lives as the Challengers will be hungry to show the world what they've got. No CDL points will be awarded for this event.
Major III (Toronto Ultra) Jun. 2 – 5
Qualifiers: May 13 – 29
The Toronto Ultra, our 2021 Runners Up, will host the penultimate Major of the season.
Major IV (New York Subliners) Jul. 21 – 24
Qualifiers: Jul. 1 – 17
To finish off our regular season, the New York Subliners will host the final Major of the year.
Playoffs and Champs – TBD
More information will be released on the dates and locations of the 2022 Call of Duty League Playoffs and Championship.
Welcome the Boston Breach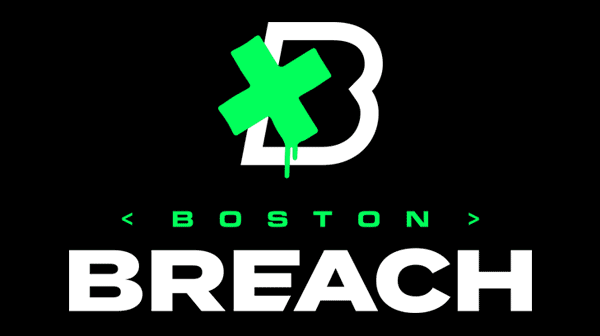 Finally, we want to welcome Oxygen Esports to the Call of Duty League family and the entire roster for their brand-new team, the Boston Breach. We can't wait to see them in action as we get the third Call of Duty League season underway.