ZLaner's 50000$ trios Tournament: How to watch, Team captains and rule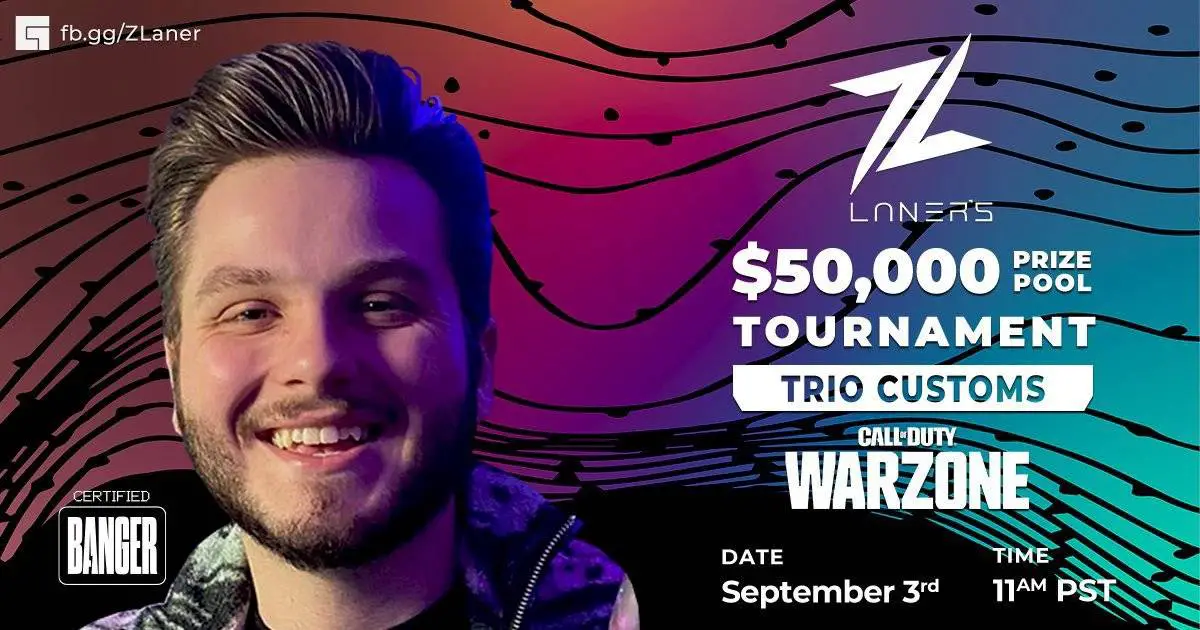 Call of Duty: Warzone pro and current Facebook Gaming content creator ZLaner is partnering with Activision and Facebook and hosting a $50,000 Warzone trios tournament on September 3rd 2021 but with a twist.
A breath of fresh air in the Warzone tournament scene, Zlaner announced his first Invitational trios tournament on Call of Duty: Warzone's Verdansk. This mainly means that the tournament is different and the action is fast-paced. ZLaner also announced his tournament rules.
Zlaner himself says that he'll be "banning some of the cheesy stuff and lowering the amount of games" , so this event could be even more exciting than the last one.
The list of competitors playing in the trios tournament includes
To be updated soon.
How to watch ZLaner's $50,000 Tournament
The tournament will take place on September 3rd at 12pm CT. Zlaner will host the event on his channel. The standings and more information can be found on later.