What happened to Michael Schumacher? Where is he now in 2021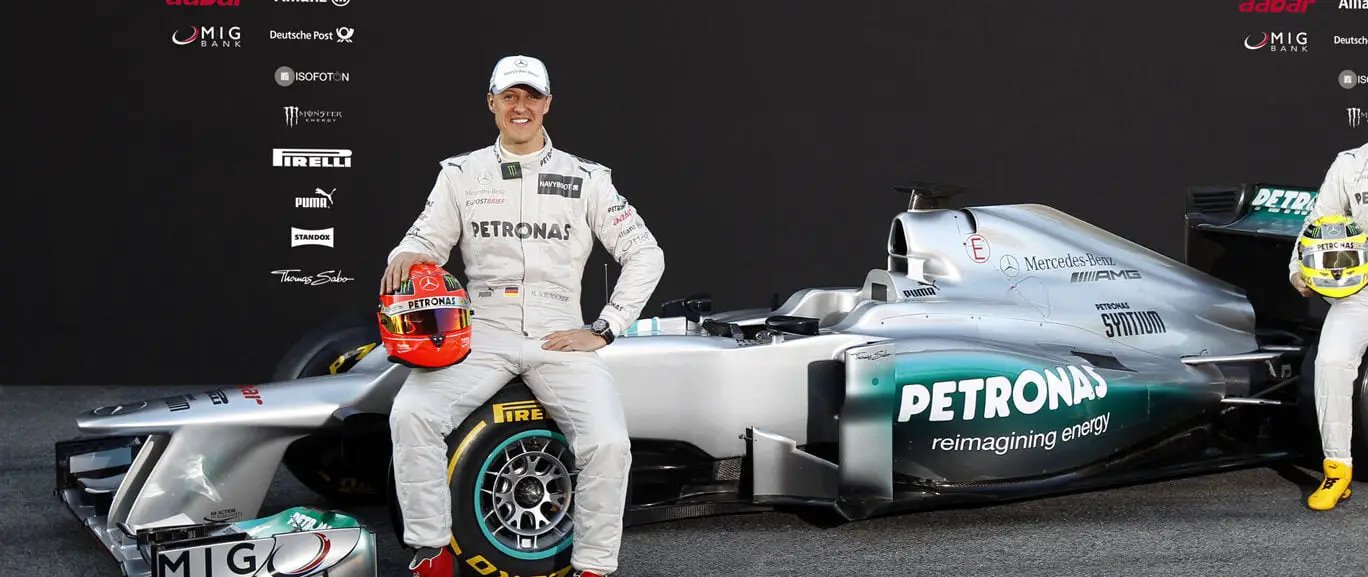 The 7 times Formula 1 champion and living legend is reportedly being treated for his brain injury so he can live a more 'normal' life.
Michael Schumacher is still battling severe injuries that he gained during a near-fatal skiing accident in the French Alps in 2013. Schumacher, 51, won 91 races and seven world championships during his F1 career.
What happened to Michael Schumacher?
Michael Schumacher was skiing with his son Mick in the prestigious French Alps resort of Meribel seven years ago, on 29 December 2013, when his accident occurred. When he fell and hit his head on a rock, causing severe brain damage, the impact was so dangerous even his helmet was broken in pieces that time.
Following the accdient, Schumacher is said to have undergone a medically-induced coma & two surgeries. He regained consciousness six months after the accident, in June 2014.
What is his current condition?
The Formula 1 icon's condition has been closely guarded by his family since the accident happened. After Schumacher was brought out of his coma, he was returned to his luxury home in Geneva, Switzerland for round-the-clock care.After a recent visit in 2020, he said the F1 icon was still "fighting" to get better with his family by his side.
---
Where is he now?
Michael Schumacher is still living and being treated at his home in Gland, near Lake Geneva, surrounded by his family.