Indians have started cancelling Hyundai's Creta Booking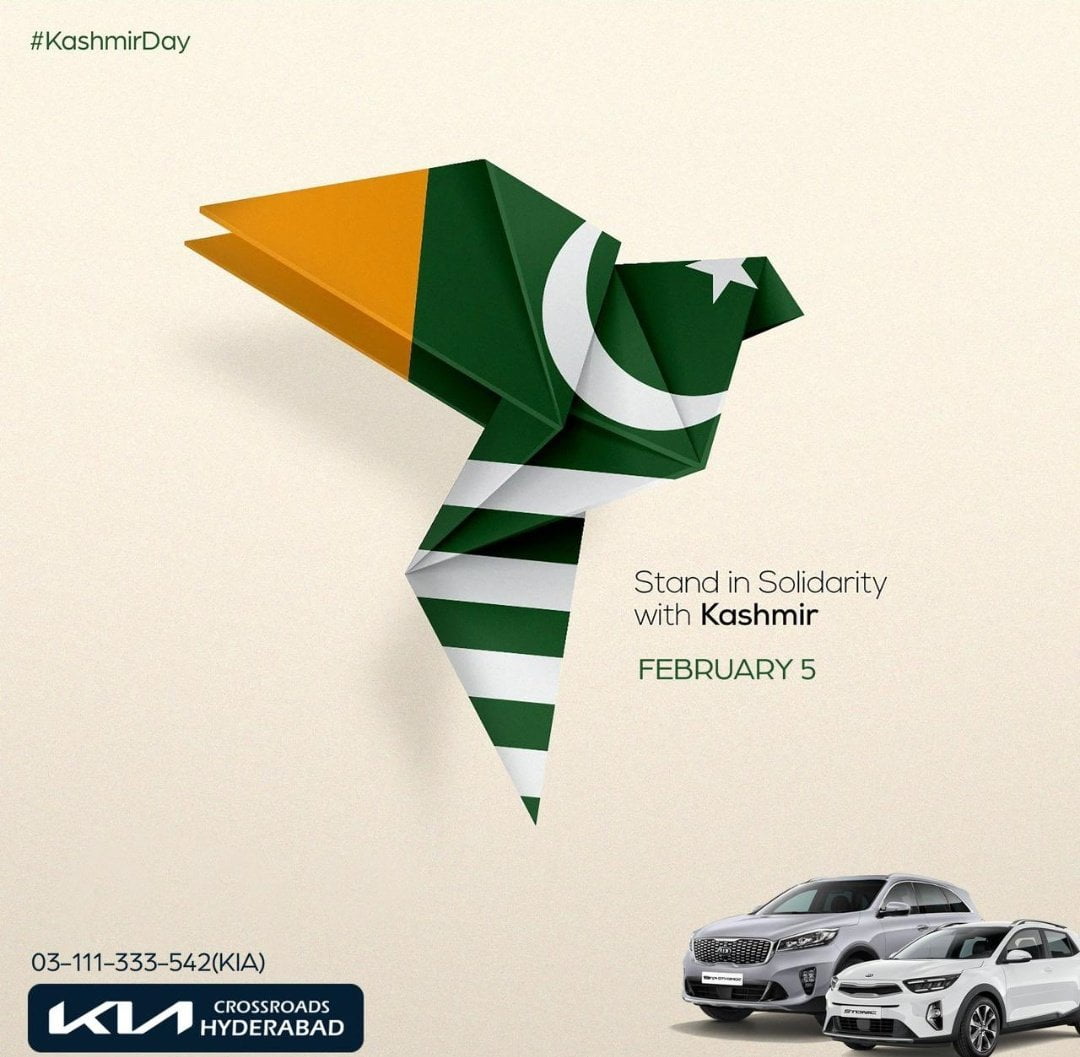 Hyundai Motor Company courted controversy on Saturday (February 5) as its Pakistani dealership called for the separation of the Union territory of Jammu and Kashmir from the Union of India.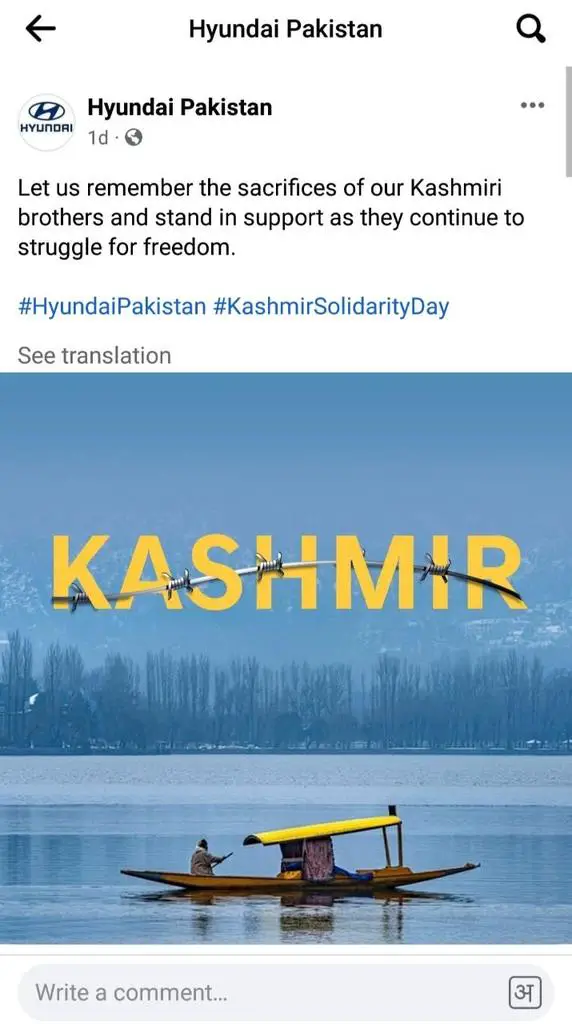 When Indian Twitter users asked Hyundai India to tweet in support of India and questioned whether they endorsed Hyundai Pakistan's tweet, Hyundai India began barring those Indians.
"Let us remember the sacrifices of our Kashmiri brothers and stand in solidarity as they continue their battle for freedom," Hyundai Pakistan Official (@PakistanHyundai) wrote in a tweet. The tweet was accompanied by a photo of a boat on Dal Lake, as well as the word "Kashmir" contrasted against barbed wire.
On the occasion of 'Kashmir Solidarity Day,' the Pakistani handle tweeted a heated tweet calling for the independence of Indian territory. On February 5, a national holiday is held to show sympathy for Islamic terrorists and Kashmiri separatists operating from Indian land.
Now a lot of angry users have already started canceling booking of Hyundai Creta saying they want to teach Hyundai a lesson. Some even said that they will be moving onto TATA now. As TATA is an Indian brand and looks for Indians only.