ICC Test Rankings: Jadeja became the world's number one all-rounder, Virat gained two places
Apart from Jadeja, Ashwin is third in the all-rounder rankings. On the other hand, Virat Kohli has also gained two places.
In the latest ICC rankings, India's Ravindra Jadeja has become the number one all-rounder in Tests. He has overtaken Jason Holder of West Indies. On the other hand, Ravichandran Ashwin has reached the third place. Jadeja performed brilliantly in the first match of the Test series against Sri Lanka. He scored an unbeaten 175 in this match. After this, nine wickets were also taken in his name. He has also got the benefit of this in the ICC rankings. Ashwin has also done wonders in this match, but due to Jadeja's advantage, Ashwin has moved from second to third position.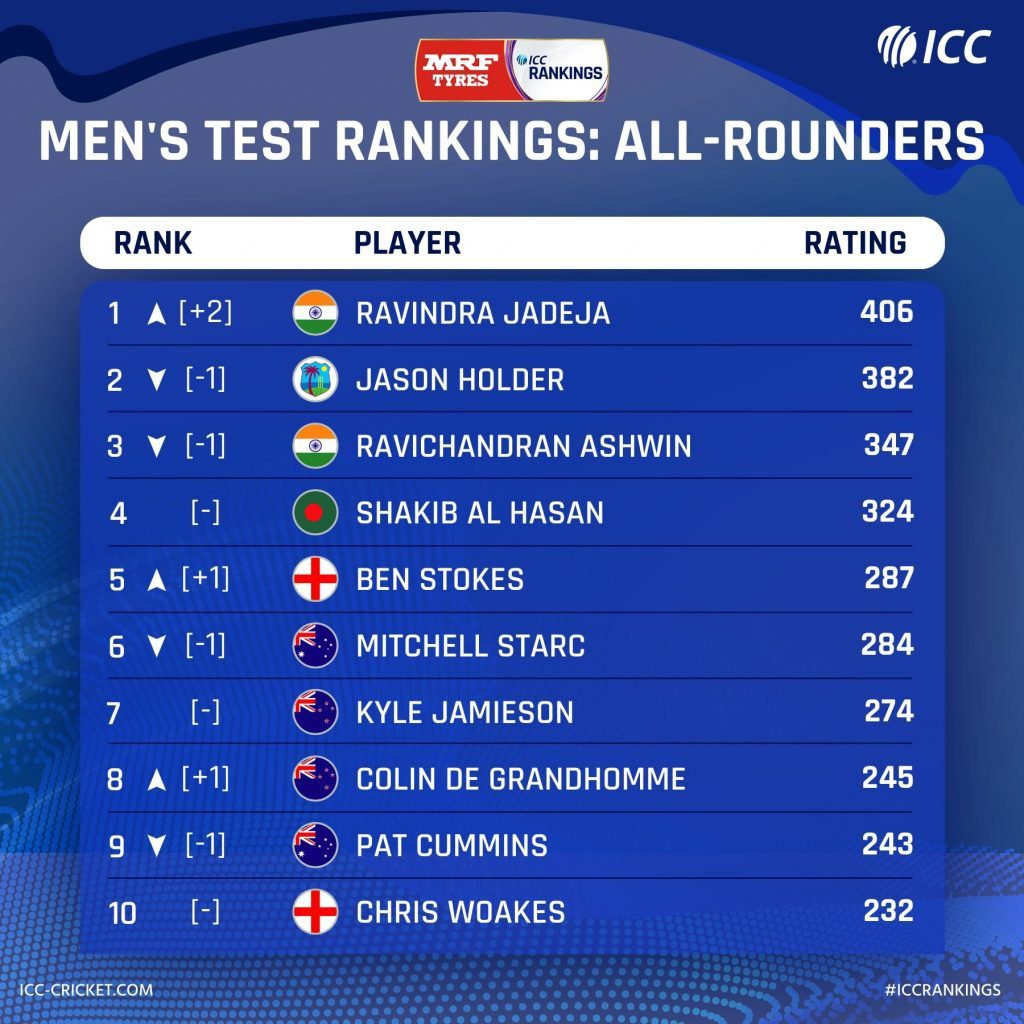 Jadeja, who is ranked first in the all-rounder ranking, has 406 points. Holder has 382 and Ashwin has 347 points. Bangladesh's Shakib Al Hasan is fourth and England's Ben Stokes is fifth. Australia's Mitchell Starc has suffered and has come to the sixth position.
Kohli, Pant benefit among batsmen
In the ranking of batsmen, Virat Kohli and Rishabh Pant have gained. Kohli has moved up to the fifth position and Pant has also made it to the top 10. He is in 10th place. Captain Rohit Sharma has lost a place and has reached the sixth position. Marnus Labuschagne of Australia is at the first place with 936 points and Joe Root of England is in second place with 872 points. Steve Smith is third and Kane Williamson is fourth.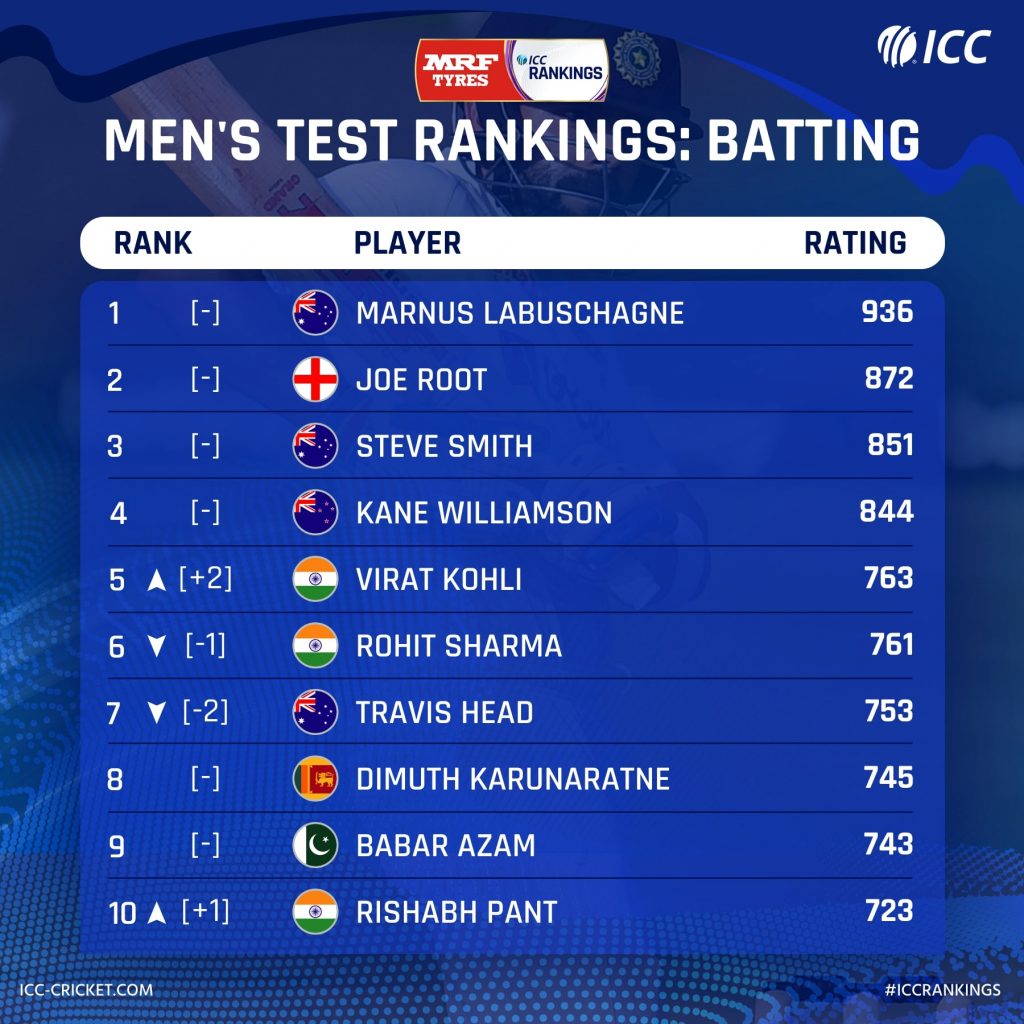 Among bowlers, Ashwin and Bumrah remain in the top 10
Ravichandran Ashwin and Jasprit Bumrah remain in the top 10 in the bowlers' rankings. Pat Cummins of Australia is at the first position with 892 points. Ashwin has 850 points and is in second place. South Africa's Kagiso Rabada is third and Pakistan's Shaheen Afridi is in fourth place. Jasprit Bumrah remains at 10th position. Jadeja, who excelled in the Mohali Test, has gained three places and has moved up to 17th position. Jadeja has returned to international cricket after a long time.