Vax Live Concert: to help poor countries to receive the COVID-19 vaccines, Hosted by Selena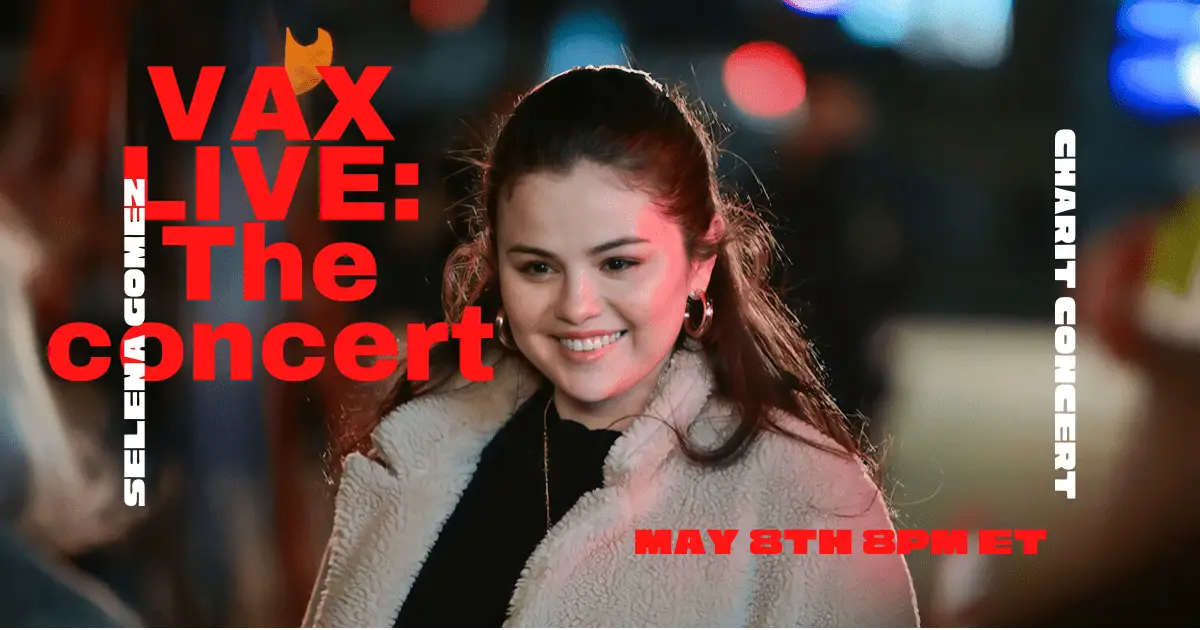 Global Citizen announced VAX Live: The concert to Reunite the world amid the COVID-19 pandemic and help the poorest countries, to receive the COVID-19 vaccines. The concert is being hosted by Pop-singer Selena Gomez.
Vax Live Concert is set to be aired on May 8, Selena Gomez is set to host this show and big names ready to perform in this charity concert. Jennifer Lopez, H.E.R., Eddie Vedder, J Balvin and Foo Fighters are performers of this concert.
How to watch Vax Live Concert
"VAX Live: The Concert to Reunite the World" will be filmed at So-Fi Stadium in Los Angeles, and aired across iHeartMedia radio stations and on the iHeartRadio app, as well as on YouTube and major networks including ABC, CBS and FOX on Saturday, May 8th at 8 p.m. ET.
Selena Gomez shared in a statement on social media,
"I'm so excited to announce that I'm hosting #VaxLive: The Concert to Reunite the World! I'll be joining @glblctznin calling for equitable COVID-19 vaccine distribution for all."
Global Citizen CEO Hugh Evan said of the "VAX Live: The Concert to Reunite the World" lineup, while hinting at some surprises that may take place throughout the concert:
"It is a very diverse cast. Almost all of the artists say that they want to collaborate in one way, shape or form with other artists, so we are going to have a ton of additional announcements over the next few weeks to share with you like all of those collaborations lock-in. We also have a couple of other big host announcements coming up that are equally exciting over the next few weeks. … Most artists will, for the sake of the broadcast, only be able to perform a couple of songs, because t's a very tight hour and then an hour and a half for the YouTube special. … I can tell you that J.Lo has a huge surprise in store, and I can tell you that H.E.R. is planning something super, super cool, involving hundreds of other people as well, which is really exciting."